SICOT e-Newsletter
Issue No. 69 - August 2014
SICOT News

Assiut Hip Arthroscopy Course: first in the Middle East
Hatem Said
Editorial Secretary - Assiut, Egypt
The Assiut Arthroscopy Sports Injuries Unit (AASIU) organised in May the first Hip Arthroscopy Course in the region. Until now, hip arthroscopy has not been as popular as shoulder and knee arthroscopy in Egypt and the region. The course was aimed to promote and create more interest in this relatively new field in Egypt.
The Unit is part of the Orthopaedic Department in Assiut University, which is a SICOT Education Centre.
SICOT sponsored the meeting to allow Dr Marc Tey Pons form Spain to visit as an international speaker. The course was strongly supported by Storz, which provided the workshop hip model stations, the hip instrument sets and the Telepacks.
| | |
| --- | --- |
| Models for workshops | |
 
The course was in the form of four live surgeries (for Cam, Pincer, labral repair and arthroscopic ITB release), in addition to a workshop on arthroscopic hip models and FAI bone models. There were also interactive lectures and case discussions.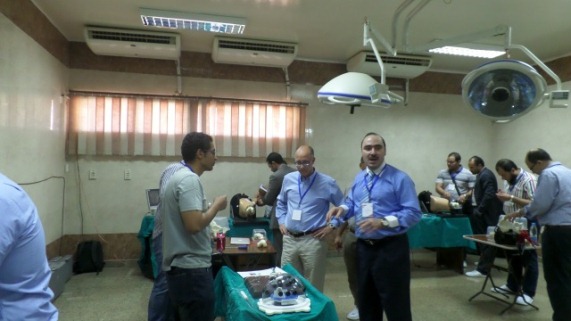 Participants practicing in the workshop room
The FAI bone models were a modification from the idea by Dr Oliver Pena, where cast was used to create the FAI. These were inserted into plastic covers which allowed the arthroscopic triangulation feeling, for burring and labral repair with anchors.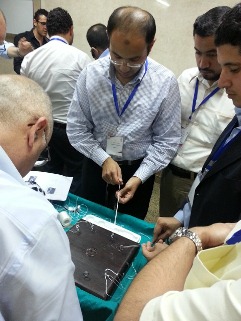 The course ran for two days with 18 participants and 15 observers from all over Egypt, most of whom were advanced knee/shoulder arthroscopists or hip arthroplasty surgeons with an interest in hip arthroscopy. The Faculty members were Drs Marc Tey, Hatem Said, Ahmed Azeem, Mahmoud Abdel Kerim and Hazem Farouk.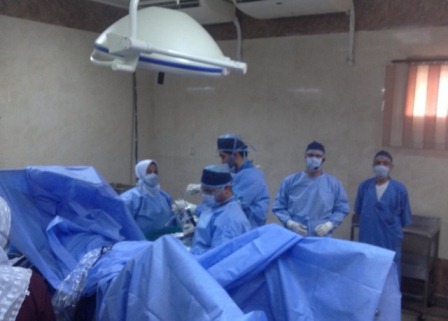 The participants reiterated the great educational value of the course including live surgery and workshop models.

In 2014, the Unit has run a workshop and hands-on arthroscopy courses on basic and advanced knee, shoulder and hip arthroscopy.