---
Editorial by

 

Kenneth Cheung -

 
SICOT Active Member
Should Orthopaedic Surgeons be running marathons?
This is often the first question I am asked when I tell my friends that I have, for the first time in my life, entered for the marathon in Hong Kong.

What my friends mean is that, as an orthopaedic surgeon, surely I should know better than to subject my knees and body to the constant pounding of a 42km race. Would that not just wear out my joints more quickly?
Read more...
---
SICOT Events
XXVI SICOT Triennial World Congress combined with 46th SBOT Annual Meeting

Rio de Janeiro TWC 2014

19-22 November 2014 * Rio de Janeiro, Brazil

21st SICOT Trainees Meeting
1-2 June 2014 * London, United Kingdom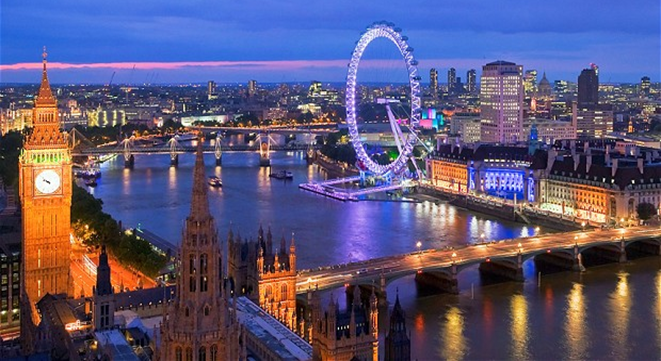 Registration



Registration is open here!
  

Awards
SICOT Trainee Prizes for Best Oral Presentations will be awarded toward travel expenses to attend the next SICOT Triennial World Congress in Rio de Janeiro, as follows:

1st Prize: £1000
2nd Prize: £600
3rd Prize: £400

---
SICOT News
SICOT Ortho Excellence Programme (OEP)
This programme has been organised under the aegis of SICOT Education. As conceptualized, a well-known international SICOT surgeon presents a webinar on the second Friday of every month. This is open to orthopaedic surgeons in India and other parts of the world. In India it is targeted to 5,000 surgeons. For more details please visit the OEP website at
www.sicotoep.com
or the
SICOT website
.
 Online Lectures of SICOT Instructional Courses

Lectures of the SICOT ICL held at Kochi, India are available for online viewing. The lectures were delivered by eminent faculty and emphasise on the 'Principles of Orthopaedics' including 'Best Evidence'. All aspects of Orthopaedics are covered in a series of 55 lectures. The Youtube links can be found
here
.
---
SICOT Global Network for Electronic Learning - SIGNEL
Regulatory authorities and orthopaedic clinical trials on expanded mesenchymal stem cells
Enrique Gómez-Barrena & Cristina Avendaño Solá & Carmen Painatescu Bunu
 
Skeletal injuries requiring bone augmentation techniques are increasing in the context of avoiding or treating difficult cases with bone defects, bone healing problems, and bone regeneration limitations. Musculoskeletal severe trauma, osteoporosis-related fractures, and conditions where bone defect, bone collapse or insufficient bone regeneration occur are prone to disability and serious complications. Bone cell therapy has emerged as a promising technique to augment and promote bone regeneration.
Read more...
Case of the Month




by Ashok Gavaskar, Prasad Sorganvi & Ramakanth Rajagopalan



20-year-old male presented at the ER with a swollen knee following a MVA.
Clinical examination revealed a
knee locked in 50 degrees flexion;
further extension or flexion not possible;
absence of patella in the trochlea.
What are your thoughts on the possible diagnosis? Further investigations?
Read more...
---
Fellowship News
German SICOT Fellowship 2013




by Sherif Elnikety & Andrew S.L. Yip



We would like to report our fellowship experience along with some information that was not available to us before starting the fellowship to act as a guide for the future fellows.
The fellowship was granted to us as an award for ranking top in the SICOT Diploma Examination held in Dubai during the SICOT Orthopaedic World Conference in 2012. The fellowship was first established by Prof Eulert, the previous SICOT National Delegate for Germany, whom we had the honour of meeting. The funding for this fellowship is covered by the SICOT German section.
Read more...
---
Courses by SICOT Members

The Comprehensive Trauma Life Support (CTLS) Course for the year 2014 is scheduled to be conducted under the aegis of SICOT International at Ganga Hospital, Coimbatore, India, on 30 and 31 August 2014.
Read more...
---
Worldwide News
Young Age and Total Knee Arthroplasty: What is New in Literature?




Comment by Kamal Bali
As the indications for knee replacement expand, total knee arthroplasty (TKA) in young patients is increasingly becoming an area of utmost research and discussion in the domain of joint reconstruction. The current issue of JBJS America (April 2014) carries two research articles focused on the subject. The abstracts of these articles has been summarised
here
.
---
Industry News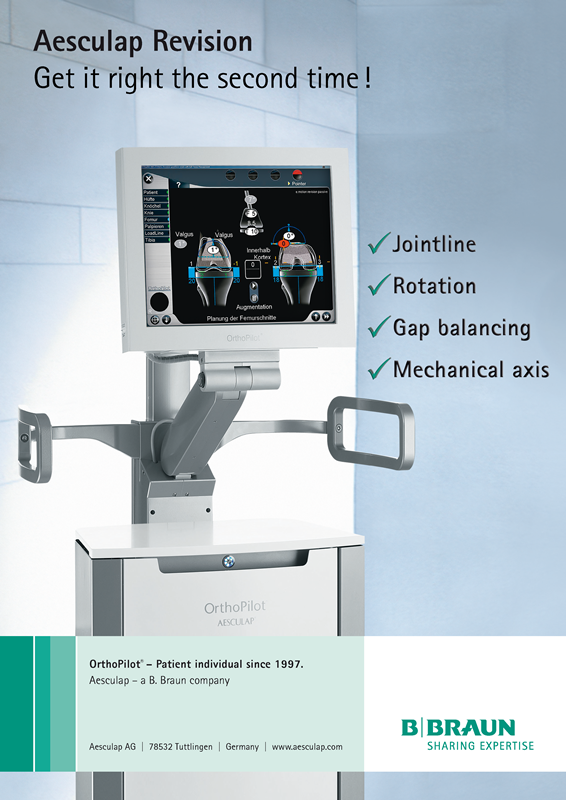 Visit us at:


---
Editorial Department
Editorial Secretary: Hatem Said
Editorial Production: Linda Ridefjord

Editorial Board: Ahmed Abdel Azeem, Syah Bahari, Kamal Bali, Bassel El-Osta, Anthony Hall, Shalin Maheshwari, Maximilian Rudert

Rue de la Loi 26-b.13, 1040 Brussels, Belgium
Tel.: +32 2 648 68 23 | Fax: +32 2 649 86 01
E-mail: edsecr@sicot.org | Website: www.sicot.org
---
Disclaimer: Some of the views and information expressed in this e-Newsletter include external contributors whose views are not necessarily those of SICOT. SICOT is not responsible for the content of any external internet sites.