---
Editorial by S. Rajasekaran -
SICOT Treasurer
Snakes and Ladders in Professional Excellence



While growing up, many of us would have enjoyed playing the game of snakes and ladders. It is a simple board game, where rolling of the dice moves you along a path that has ladders letting you move up quickly and also snakes waiting to pull you down, sometimes dragging you all the way to the start. But there is a larger picture to decipher. Indian philosophy draws a parallel to our journey towards salvation and excellence in life where virtues are ladders that push us to greater heights while snakes are vices that pull us down. In the original game, the prominent squares of virtues were faith, reliability, generosity, knowledge, asceticism, etc., while the squares of vices were disobedience, vanity, vulgarity, theft, greed, lust, etc. Thus the game was actually a simple way to teach morals in life.
Our quest for professional excellence is similar. While thousands of medical professionals start their career with the dream of professional excellence, the numbers, unfortunately, thin out at the top. The snakes distract and charm people away from their goals while the ladders of virtue seem less enticing to climb. This is reflected in the success and failure of several professionals in the medical field.
Read more...
---
SICOT Events
XXVI SICOT Triennial World Congress combined with 46th SBOT Annual Meeting

Rio de Janeiro TWC 2014

19-22 November 2014 * Rio de Janeiro, Brazil

21st SICOT Trainees Meeting
1-2 June 2014 * London, United Kingdom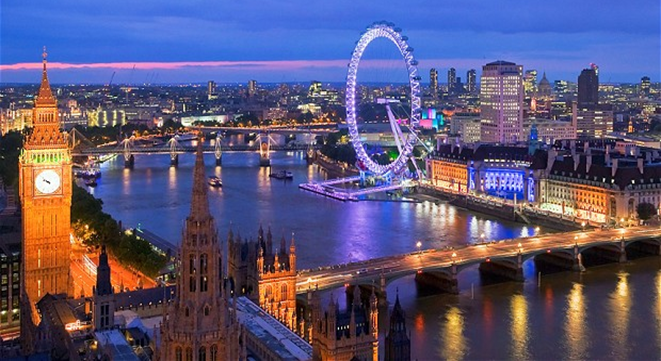 Registration



Registration is open here!
  

Awards
SICOT Trainee Prizes for Best Oral Presentations will be awarded toward travel expenses to attend the next SICOT Triennial World Congress in Rio de Janeiro, as follows:

1st Prize: £1000
2nd Prize: £600
3rd Prize: £400

---
SICOT News
SICOT Ortho Excellence Programme (OEP)
This programme has been organised under the aegis of SICOT Education. As conceptualized, a well-known international SICOT surgeon presents a webinar on the second Friday of every month. This is open to orthopaedic surgeons in India and other parts of the world. In India it is targeted to 5,000 surgeons. For more details please see the OEP website at
www.sicotoep.com
or the
SICOT website
.
---
SICOT Global Network for Electronic Learning - SIGNEL
Progress in musculoskeletal oncology from 1922-2012


Rainer I. Kotz

Since 1922 surgical approaches toward limb salvage in bone and soft tissue tumours have been documented. There is the famous "Umkippplastik" of Sauerbruch, the "Tikhoff-Linberg" inter-scapulo-thoracic resection or in 1943 a metallic tumour prosthesis for the hip joint in the United States (Moore, Bohlman)
.
Read more...
Case of the Month


by Mahmoud Abdel Kerim
Thirteen-year-old male patient presented with right groin pain, inability to weight bear on the right side. History revealed that he had left slipped upper femoral epiphysis 16 months earlier, which was managed by single in situ screw fixation. The patient had evidence of endocrinopathy with hypogonadism, so the contralateral (right) hip was simultaneously prophylactically pinned with single screw.
Read more...
---
Fellowship News
Report of the 'SICOT meets SICOT' Fellowship Programme at the Fondazione IRCCS Policlinico San Matteo, University of Pavia




by Karampinas Panagiotis
It is with great pleasure that I report my experience as a Hip and Knee Reconstruction Fellow at IRCCS Policlinico San Mateo, University of Pavia, from 3 November to 1 December 2013. I received with great pleasure the notification that I had been accepted for the 2013 'SICOT meets SICOT' Visiting Fellowship. I reached Pavia on 3 November 2013, after a quick flight from Athens to Milan, and I moved into the accommodation on the University campus which was arranged for me by the Orthopaedic Department. At this point I would like to thank Dr Stefano Marco Paolo Rossi. I deeply thank him for the warm welcome and for providing me with all the necessary directions for my stay. The next day I met Prof F. Benazzo and he accepted me in his team with great pleasure and enthusiasm. He was very friendly and I loved working and following him in every activity in the department.
Read more...
---
Courses by SICOT Members

Assiut Hip Arthroscopy Course

The Assiut Hip Arthroscopy Course will take place on 28-29 May 2014 at Assiut University Hospital, a SICOT Education Centre, in Egypt. The aim of this course is to introduce surgeons planning to start hip arthroscopy to:
Indications;

Diagnosis Clinical/Radiological;

Techniques: portals, access to surgery;

Decision making.

The course is targeted to surgeons with good knee and shoulder arthroscopic skills wishing to start or already performing hip arthroscopy or hip arthroplasty surgeons with knee arthroscopy skills. Please book early as places are limited.
Read more...
---
Worldwide News
Effect of early administration of alendronate after surgery for distal radius fragility fracture on radiological fracture healing time


Comment by Syah Bahari
This is a very well-designed randomised control study that highlighted the issue on optimising the care for osteoporotic related distal radius fractures specifically and osteoporotic related fractures generally.
Read more...
---
Industry News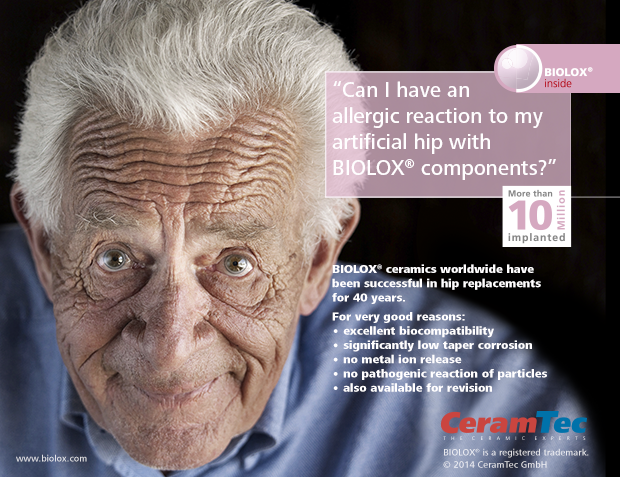 ---
Editorial Department
Editorial Secretary: Hatem Said
Editorial Production: Linda Ridefjord

Editorial Board: Ahmed Abdel Azeem, Syah Bahari, Kamal Bali, Bassel El-Osta, Anthony Hall, Shalin Maheshwari, Maximilian Rudert

Rue de la Loi 26-b.13, 1040 Brussels, Belgium
Tel.: +32 2 648 68 23 | Fax: +32 2 649 86 01
E-mail:
edsecr@sicot.org
|
Website:
www.sicot.org
---
Disclaimer: Some of the views and information expressed in this e-Newsletter include external contributors whose views are not necessarily those of SICOT. SICOT is not responsible for the content of any external internet sites.