---
In Memoriam
Prof Hussein Abdel Fattah passed away on Wednesday, 22 January this year. Prof Abdel Fattah qualified from the Medical School (Kasr El-Aini) of Cairo University, in 1952. After finishing his residency at Kasr El-Aini, he went on to be a general surgical registrar for two years in the same hospital. After that he joined the orthopaedic department under Prof Abdel Hay el-Sharkawi. He was one of few who obtained his Masters in general and orthopaedic surgery.
Read more...
---
Editorial by Kandiah Raveendran -
First Vice President of SICOT
A Visit to the Oman SICOT Education Centre

On 18 November 2013, my wife and I landed at Muscat International Airport and were pleasantly surprised by Dr Mohammed Darwish who greeted us before immigration and helped us with the formalities. Dr Darwish, whom we have known for many years, is the SICOT National Delegate for Oman. He is also the current President of the Oman Orthopaedic Society and the President of the Pan Arab Orthopaedic Association – a very busy man indeed. We were greatly honoured by this special welcome.
Read more...
---
SICOT Events
XXVI SICOT Triennial World Congress combined with 46th SBOT Annual Meeting

Rio de Janeiro TWC 2014

19-22 November 2014 * Rio de Janeiro, Brazil

21st SICOT Trainees Meeting
1-2 June 2014 * London, United Kingdom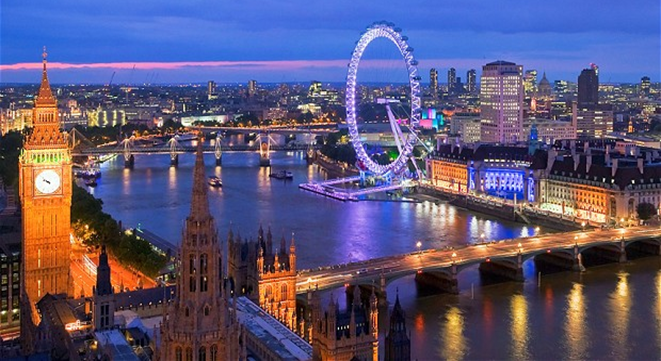 Abstract submission is now open here!
Deadline: 16 February 2014
SICOT Trainee Prizes for Best Oral Presentations will be awarded toward travel expenses to attend the next SICOT Orthopaedic World Congress in Rio de Janeiro, as follows:

1st Prize: £1000
2nd Prize: £600
3rd Prize: £400

---
SICOT News
20th SICOT Trainees Meeting




by Maher Halawa
The 20th SICOT Trainees Meeting was held within the activity of the Egyptian Orthopaedic Association (EOA) meeting in Cairo, Egypt, on 16 December 2013. The EOA offered to host the SICOT Trainees Meeting on a yearly basis for the last 3 years. It was a successful day, well-attended by both trainees and consultant staff. Prof Ashok Johari from India (Chairman of the SICOT Education Committee) was present, as well as Prof Werner Knopp from Germany and consultants from Sudan.
Read more...
---
SICOT Global Network for Electronic Learning - SIGNEL
The effect of a collar and surface finish on cemented femoral stems: a prospective randomised trial of four stem designs
Jonathan Hutt, Alexandra Hazlerigg, Ansari Aneel, Geoffrey Epie, Husam Dabis, Roy Twyman & Andrew Cobb
Purpose
The optimal design for a cemented femoral stem remains a matter of debate. Over time, the shape, surface finish and collar have all been modified in various ways. A clear consensus has not yet emerged regarding the relative merits of even the most basic design features of the stem. We undertook a prospective randomised trial comparing surface finish and the effect of a collar on cemented femoral component subsidence, survivorship and clinical function.
Read more...
Case of the Month
by Prasad Ellanti, Syah Bahari & Tom McCarthy

A 63-year-old female attended the Accident and Emergency Department complaining of lower back and left groin pain for several weeks. She was prescribed pain medication by her GP but unable to relieve the pain. She was able to mobilise full weight-bearing. Examination of the left hip was unremarkable as well as other clinical examination. She was apyrexial. She had a background history of multiple myeloma and chronic anaemia. Her Hb was 9.5, WCC 2.4 and her neutrophil was 2.2.

 
This was her pelvic radiograph.
Read more...
---
Fellowship News
"SICOT meets SICOT" Fellowship Report in Homburg




by Ishaq Bamidele Ojodu
I was indeed privileged and honoured to have been given the 2013 "SICOT meets SICOT" Fellowship back in the winter of 2012. The award was a dream come true for me, as I had patiently awaited such an opportunity to come my way. I immediately swung into action to actualise this rare opportunity and privilege of a lifetime. I was eventually granted a German visa, after some initial delays, to proceed to my fellowship at the

Klinik für Unfall-, Hand- und Wiederherstellungschirurgie, Universitätsklinikum des Saarlandes Homburg/Saar

, Germany, under the able leadership of Prof Tim Pohlemann. 
Read more...
Clinical Research Fellowship in Shoulder Surgery at The Johns Hopkins University



This one-year fellowship is designed to provide advanced exposure to shoulder conditions and operative procedures and also to provide the opportunity to do research. The fellow will observe surgery and clinic and attend educational conferences. There are many opportunities for research with the goal to publish as many worthy papers a year as possible. The fellowship is one year in length. Contact Ed McFarland MD at
emcfarl@jhmi.edu
if interested.
---
History of Orthopaedics

Skeletal Injuries and Orthopaedics in Ancient Egypt




by Galal Zaki Said
Egypt had professional doctors as early as the old kingdom, five thousand years ago. There were also specialists in different branches of medicine. Homer c. 800 B.C. remarked in the Odyssey: "In Egypt, the men are more skilled in medicine than any of human kind". Hippocrates, Herophilos, Erasistratus and later Galen studied at the temple of Amenhotep, and acknowledged the contribution of ancient Egyptian medicine to Greek medicine.
Read more...
---
International Meetings & Courses
The Cambridge Basic Science FRCS (Orth) Course

2014
This is an intensive course on Orthopaedic Basic Sciences aimed at trainees who are in their earlier years of training and those preparing for the FRCS (Tr & Orth) examination. The course is also suitable for surgeons in practice who wish to refresh their knowledge in Orthopaedic Basic Sciences.
Read more...
The Singapore Basic Science FRCS (Orth) Course

2014



The Tan Tock Seng Hospital in Singapore is organising a Basic Science FRCS (Orth) Course on 28 and 29 March 2014. This course would be beneficial to young surgeons in the region who are planning to take the FRCS (Orth) or SICOT Diploma Examination.
Read more...
IOC World Conference on Prevention of Injury & Illness in Sport 2014
The IOC World Conference on Prevention of Injury & Illness in Sport will provide the world's leading sports medicine experts with an opportunity to present their work to an international audience of physicians, therapists, scientists and coaches. The aim is to present evidence-based information on methods to prevent injuries, illness and other health problems associated with sports participation, using a multidisciplinary perspective.
Read more...
---
Worldwide News

Efficacy of platelet-rich plasma in the treatment of degenerative knee pathology


ACE Review by OrthoEvidence



Six ACE Reports (5 randomized controlled trials and 1 systematic review/meta-analysis) were identified from the OrthoEvidence database which evaluated the efficacy of platelet-rich plasma in the treatment of knee osteoarthritis. All included studies were randomized controlled trials, and reported clinical and functional assessment at various time points between 1 and 6 months following treatment.
Read more...
---
Industry News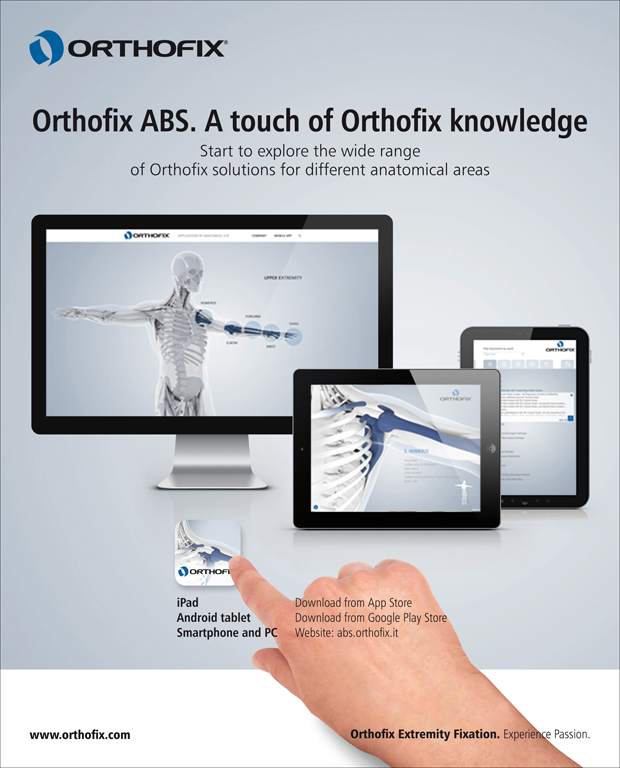 iPad

- Download from App Store
Android tablet

- Download from Google Play Store
Smartphone and PC

- Website: abs.orthofix.it
---
Editorial Department
Editorial Secretary: Hatem Said
Editorial Production: Linda Ridefjord

Editorial Board: Ahmed Abdel Azeem, Syah Bahari, Kamal Bali, Bassel El-Osta, Anthony Hall, Shalin Maheshwari, Maximilian Rudert

Rue de la Loi 26-b.13, 1040 Brussels, Belgium
Tel.: +32 2 648 68 23 | Fax: +32 2 649 86 01
E-mail: edsecr@sicot.org | Website: www.sicot.org
---
Disclaimer: Some of the views and information expressed in this e-Newsletter include external contributors whose views are not necessarily those of SICOT. SICOT is not responsible for the content of any external internet sites.