SICOT e-Newsletter
Issue No. 62 - November 2013
Fellowship News


"SICOT meets SICOT" fellowship report from Hospital Infanta Leonor, Madrid
Dinesh Choudary
SICOT Associate Member - Chennai, India
I had the honour of being selected by SICOT for the "SICOT meets SICOT" fellowship programme at Hospital Infanta Leonor in Madrid, Spain. It is with great pleasure that I write to you this report after having successfully completed the fellowship during the months of April and May 2013.

It is springtime in Madrid in April, which makes it the perfect time to visit. Hospital Infanta Leonor is a tertiary care health centre located in the outskirts of Madrid. It is a 350-bedded hospital with Dr Ricardo Larrainzar heading the Department of Orthopaedics. There are about 20 orthopaedic consultants working in the department, each one of them a pioneer in their field of speciality. I got to spend a lot of time with the knee chief Dr Raul Garcia-Bogalo along with the hand-wrist team headed by Dr Fernando Corella and the foot team headed by Dr Antonio Martin. But it was Dr Oliver Marin-Pena, the fellowship co-ordinator and the head of the hip team, who served as my mentor and guide during my stay in Madrid. It would only be an understatement if I said that his enthusiasm and teaching only has inspired me to work harder in becoming a better orthopaedic surgeon.

Since my areas of interest are primarily arthroplasty and sports surgeries, my schedule was tailored to make me participate more in these procedures. Each day began with the discussion of the cases admitted and operated the day before, followed by division of activities. I got to attend the OR almost every day and from the very first day was scrubbed in as 1st assistant. I got to participate in a number of interesting surgeries such as Navigated Arthroscopic ACL repairs, ankle arthroscopy, first MTP joint scopy, scaphoid fracture fixation using arthroscopy, to name but a few. I gained immense knowledge and inputs while working with Dr Marin-Pena, a pioneer of hip arthroscopy in Spain. He is also a trained hip resurfacing arthroplasty surgeon and my experience with him vastly increased my knowledge of arthroplasty.

I was also fortunate enough to attend the National Arthroscopy Conference of Spain which was held in San Sebastian from 24 to 27 April 2013. There were numerous presentations and lectures on various subjects relating to the field of arthroscopy. A number of prominent arthroscopic surgeons attended the meet, including Dr Lafosse, Dr Kerkhoffs, Dr Oscar Ramirez and Dr Hatem Said to name a few. I was privileged and indeed delighted to get a chance to interact with them and learn from their experience.

Of course, no trip to Madrid is complete without watching the Real Madrid football team in action. And I got to do just that, thanks to the staff at Hospital Infanta Leonor and now I can proudly say that I am one of those lucky people who got to see Ronaldo score a goal. My heartfelt gratitude goes to this noble organisation, SICOT, which is a boon to young orthopaedic surgeons like me. I will cherish this imperishable and memorable experience all through my career. I wish and pray that I may be gifted to get associated with the future endeavours of SICOT and do quality service for the needy through the expertise gained from this reputed organisation.

Thank you.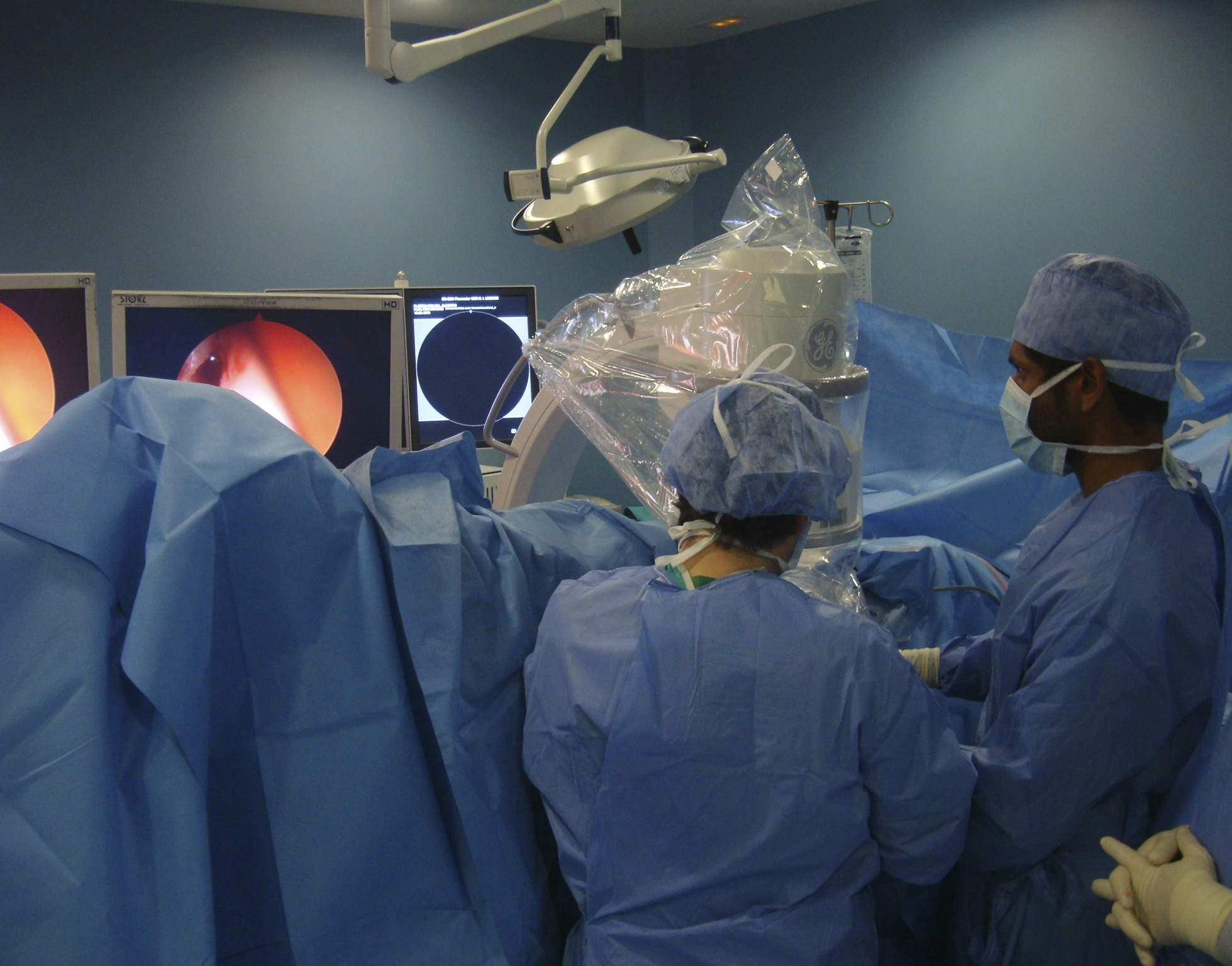 Picture taken while performing a hip arthroscopy for femoroacetabular impingement along with Dr
Marin-Pena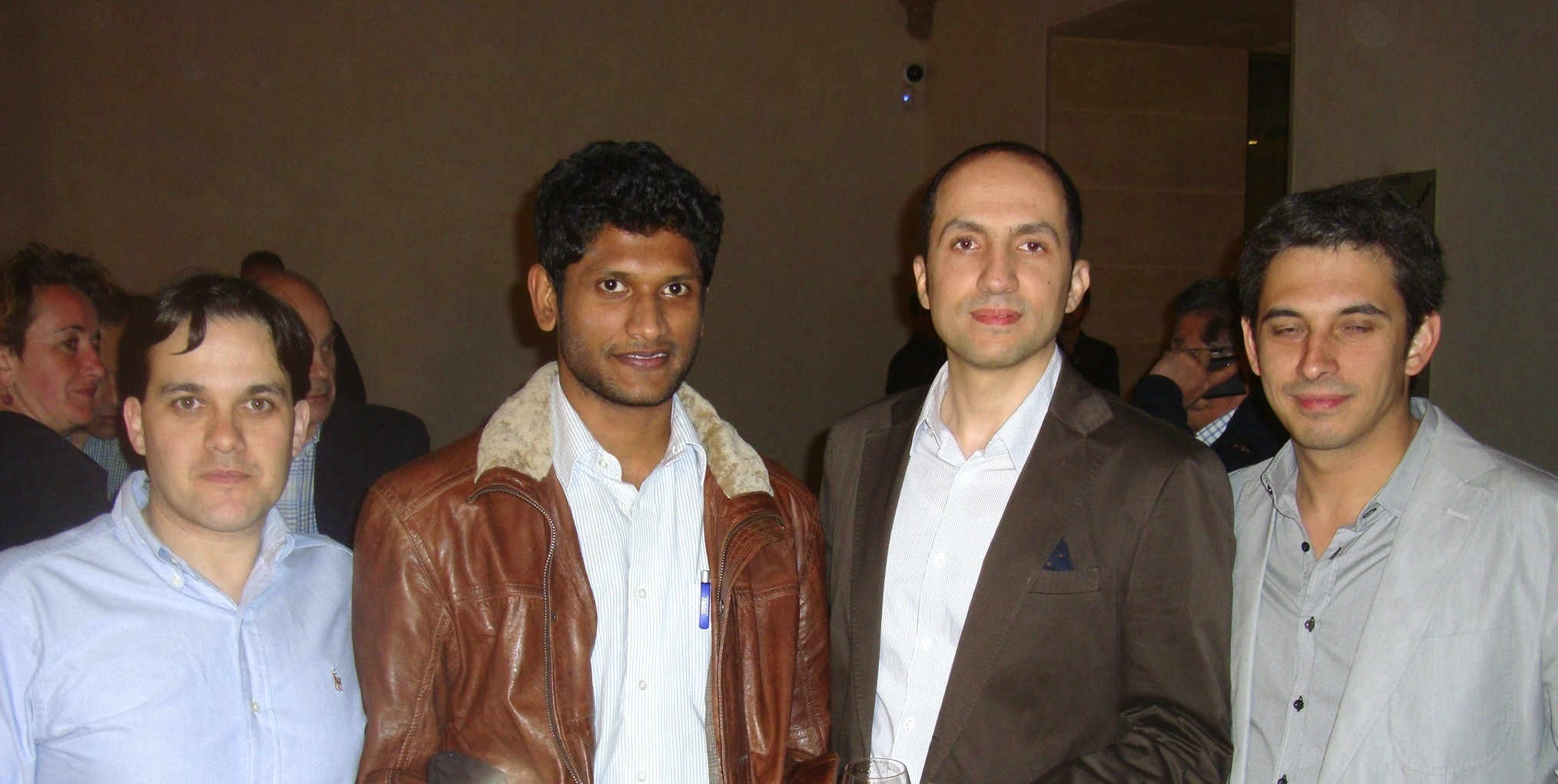 Picture taken during the national arthroscopy meet at San Sebastian, along with Dr
Marin-Pena, Dr Hatem Said and Dr Fernando Corella (from left to right)