SICOT e-Newsletter
Issue No. 61 - October 2013
Articles by SICOT Members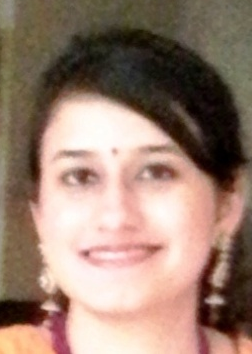 Women in Orthopaedics


Ratna Johari Maheshwari
Young Surgeons Committee Member (Women's Subcommittee) - India
It was just over 150 years ago that Elizabeth Blackwell, a determined young girl, became the first American woman to gain admission to medical school. She did so in spite of popular prevailing theories of those times which proclaimed that women seeking education in medicine would develop "monstrous brains and puny bodies and abnormally weak digestion". When she entered the class on her first day a death-like stillness prevailed, as if each member had been stricken with paralysis. It is due to trail blazing women like these, who showed unflagging zest in the face of hostility, that we owe the numerous women in the medical profession. Today, women constitute around 50% of an average class in medical school. However, orthopaedics has the lowest percentage of women in a surgical specialty, with only 4.3% of board certified orthopaedic surgeons being female according to the United States data.

The history of world orthopaedics has been highlighted by the work of women. It was as early as 1924 when Maud Forrester Brown, Britain's first woman orthopedician, started orthopaedic services in the south-west country at the Bath and Wessex Orthopaedic Hopital, under the guidance of Sir Robert Jones. She went on to establish a complete chain of children's orthopaedic clinics throughout Somerset, Wiltshire and Dorset. In spite of the ignorance she had to face, she brought boundless energy. Miss Forrester was a member, and later emeritus member, of SICOT. The Journal of Bone and Joint Surgery in 1970 carried an article on her "In Memoriam" marking her death at the age of 84. Ruth Jackson, on the other hand, was the first practising female orthopaedist in the United States. She discovered the rewards of orthopaedics while working with polio patients. In 1932, she opened her office in Dallas, Texas. The following year the American Academy of Orthopaedic Surgeons was founded. All who practised orthopaedics were allowed to join, except her. Undaunted, she took and passed the board exams, becoming the first woman admitted to AAOS. She went on to become an authority on cervical spinal injuries, on which she had extensive publications.

In spite of an illustrious history, few women have entered the field of orthopaedics. Limited exposure to musculoskeletal topics in medical school and lack of role models have been identified as contributory factors. A recently published article "A profile of female academic orthopaedic surgeons" in Current Orthopedic Practice (issue 6) of the year 2013 was based on a survey including questions on demographics, training and education, practice components, mentorship and career satisfaction. The study, including 164 female orthopaedic surgeons, revealed that having a mentor positively influenced their career choice. Potential barriers to academic advancement which were identified included gender stereotype, department politics, and guilt about family obligations or family expectations. The study also revealed that 62% of female faculty members had at least one child and 73% were married or in a domestic relationship. The study concluded that in spite of a high satisfaction rate with their career choices and despite all of their successes, barriers to female academic advancement are still perceived.

The stereotypical image of an orthopaedic surgeon as being burly, using brute force to manually cut into bones, is a thing of the past. Orthopaedics today is revolutionised with the use of power instruments and also boasts of delicate subspecialties. It is a field that requires manual dexterity and three dimensional visualisation. Having more women be a part of orthopaedics is in the best interest of the specialty itself. For any specialty to progress or discover new technologies, it is imperative that it attracts brilliant minds, be it a man or a woman. The hope for any specialty is to snag the best and the brightest. Hence it becomes important that women genuinely interested in pursuing orthopaedics should not be discouraged. Efforts must be taken to eliminate unintended barriers. At the same time, diversity in caregiving and changes in perspectives are ultimately beneficial to patients in general.

In the issues to come we interview leading women orthopaedists around the world, to dispel common myths of not having enough time to have a family and other lifestyle issues associated with orthopaedics in general. This will guide the young surgeons about the pros and cons of a rewarding career in this field.