---
SICOT Events
34th SICOT Orthopaedic World Congress (Hyderabad OWC 2013)
17-19 October 2013 * Hyderabad, India
SICOT thanks all delegates for their participation in the Congress!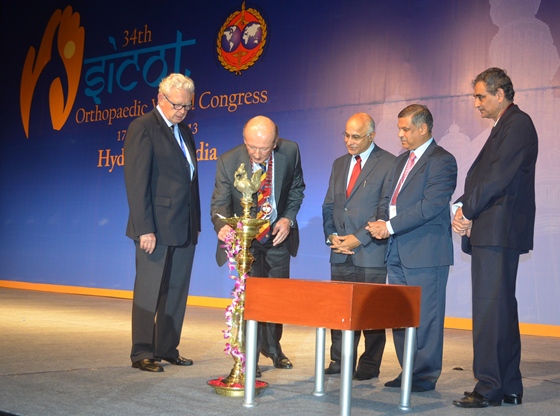 Congratulations to all awardees who were granted a prize at the Congress. A full list of winners can be found here.
SICOT Diploma Examination
SICOT also congratulates the 33 successful candidates of the eleventh Diploma Examination held on 15 and 16 October:

Anuj Chawla
Jay Deep Ghosh
Paritosh Gogna
Arvind Prasad Gupta
Chintan Hegde
Rajeev Hingorani
Mamoon Abdulmunim Ibrahim
Renjit Thomas Issac
Prajyot Jagtap
Ashish Jain
Anand Kumaroth Somasundaram
Manish Ladhania
Sandeshkumar Lakkol
Musa Muhammad
Deepak Kumar Mulimani
Sagar Narang
Andre Georges Nguene Nyemb

Rabea Odeh
Ajibola Oladiran
Temiloluwa Olufemi
Harish Palvai
Anil Patil
Kedar Phadke
Ramakanth Rajagopalakrishnan
Ravi Ranjan Rai
Vishal Rajput
Ratnav Ratan
Siddharta Sharma
Jaswinder Singh
Prasad Soraganvi
Karadi Hari Sunil Kumar
Vipul Vijay
Shah Waliullah Wali
  
Rajeev Hingorani and Sagar Narang were granted the German SICOT Fellowships, which offer them the opportunity to visit well-known German orthopaedic centres for a period of four weeks. The fellowship is kindly provided by the German Section of SICOT.

The Opening Ceremony featured a speech by Subroto Bagchi on "Scaling the Self" and a dance performance by the Ananda Shankar Jayant group. The Indian Night Party was held at the N Convention and included a memorable performance by the Bollywood dance group, "Unique Dance Troupe". All photos are available here.

We thank all those who joined the
Charity Run/Walk
in the early morning of 19 October and helped support a local children's charity. The
Cricket Match
between India XI and Rest of the World XI on 16 October was won by India. Photos of these events can be found
here
.
  
XXVI SICOT Triennial World Congress combined with 46th SBOT Annual Meeting
Rio de Janeiro TWC 2014


19-22 November 2014 * Rio de Janeiro, Brazil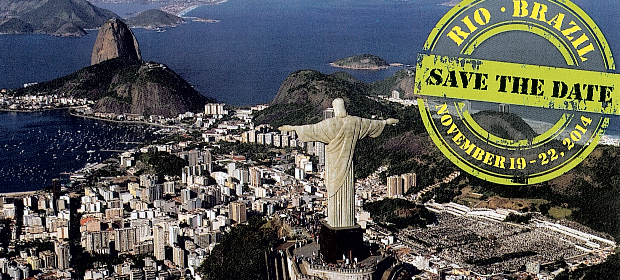 Abstract submission and congress registration will open soon on the SICOT website!
---
SICOT Global Network for Electronic Learning - SIGNEL
Metal-on-metal hip prostheses: Correlation between debris in the synovial fluid and levels of cobalt and chromium ions in the bloodstream
Dalila De Pasquale, Susanna Stea, Stefano Squarzoni, Barbara Bordini, Marilina Amabile, Simona Catalani, Pietro Apostoli & Aldo Toni

Purpose Hip prostheses with metal-on-metal (MoM) coupling can release cobalt-chromium particles and ions. The aim of this work is to verify the correlation between particles in the synovial fluid and circulating ions. Read more...

Case of the Month


by Mahmut

Nedim Aytekin
22-year-old male patient presented with pain below his right knee. The characteristic of the pain was dully. The pain increased at night and was relieved by aspirin or non-steroid anti-inflammatory drugs.

 
There was no abnormal finding during his physical examination and in his laboratory blood tests.
Read more...
---
Fellowship News
Brussels University/SICOT Fellowship

 
Every year FOSFOM-ULB (
Bourse de soutien à la formation médicale de l'Université Libre de Bruxelles
) offers trainees in medical specialties a one-year fellowship at a training hospital of Brussels University. The candidates are selected jointly by a Jury of Faculty Members of Brussels University and of local universities that have a convention with Brussels University.
Read more...
---
Articles by SICOT Members
Women in Orthopaedics




by Ratna Johari Maheshwari



It was just over 150 years ago that Elizabeth Blackwell, a determined young girl, became the first American woman to gain admission to medical school. She did so in spite of popular prevailing theories of those times which proclaimed that women seeking education in medicine would develop "monstrous brains and puny bodies and abnormally weak digestion". Read more...
---
Courses by SICOT Members

Assiut Shoulder Arthroscopy Course
Surgeons with good knee arthroscopic skills wishing to start or already performing shoulder arthroscopy are invited to attend the
Assiut Shoulder Arthroscopy Course in Assiut, Egypt, from 1
January

to 3 January 2014.
Places are limited to 20, so please book early. Read more...
---
Industry News
Exhibitors and Sponsors of Hyderabad OWC 2013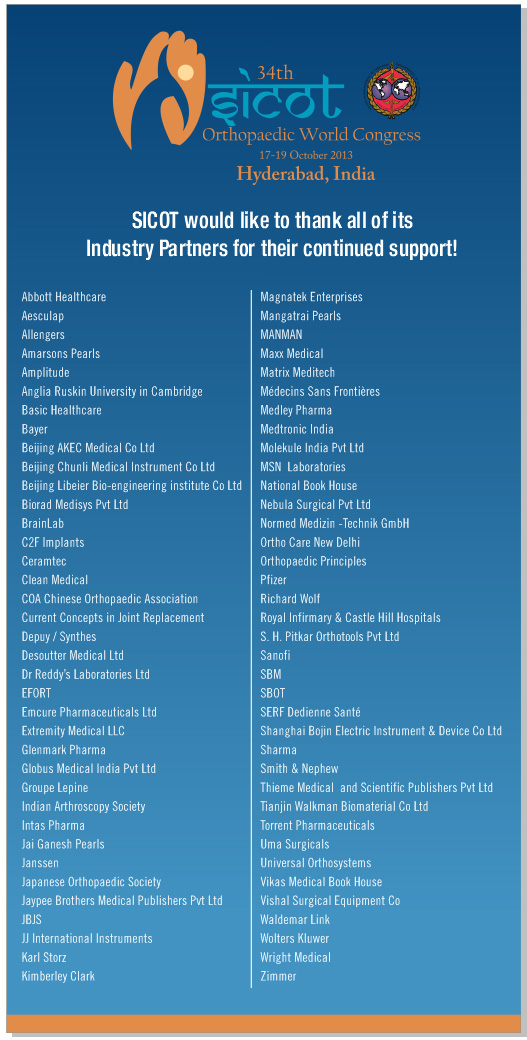 ---
Editorial Department
Editorial Secretary: Hatem Said
Editorial Production: Linda Ridefjord

Editorial Board: Ahmed Abdel Azeem, Syah Bahari, Kamal Bali, Bassel El-Osta, Anthony Hall, Shalin Maheshwari, Maximilian Rudert

Rue Washington 40-b.9, 1050 Brussels, Belgium
Tel.: +32 2 648 68 23 | Fax: +32 2 649 86 01
E-mail: edsecr@sicot.org | Website: www.sicot.org
---
Disclaimer: Some of the views and information expressed in this e-Newsletter include external contributors whose views are not necessarily those of SICOT. SICOT is not responsible for the content of any external internet sites.