---
In Memoriam
SICOT lost a loyal friend and colleague this year with the death of Lamberto Perugia. He was the Italian National Delegate of SICOT from 1986 to 1993 and on the Editorial Board of International Orthopaedics from 1993 to 2005. Read more...

---
Editorial by Ashok Johari -
Hyderabad OWC 2013 President
34th SICOT Orthopaedic World Congress:Â  An event not to be missed - "Must go, must participate"
What does a surgeon desire from a congress? Great academics, great faculty, cutting-edge technology, camaraderie, collaborations, relaxing social events and fantastic tourism. Hyderabad OWC 2013 has it all aplenty and hence is an event not to be missed.
Read more...
---
SICOT Events
34th SICOT Orthopaedic World Congress (Hyderabad OWC 2013)
17-19 October 2013 * Hyderabad, India
Online congress registration is open here! Early registration deadline is 30 June 2013!

With the experience of two successful events we are pleased to announce the
3rd SICOT Educational Day
in Hyderabad, India, to be held on 16 October 2013. The theme for this year is 'Trauma'. We have invited expert Faculty from over 10 countries for lecturing on the course.
Read more...
Don't miss the entertaining social programme and the chance to experience the rich culture of India. Read more...

Hotel booking for SICOT 2013 participants at Hyderabad is on! We have secured attractive discounted rates for a number of rooms in different categories of hotels close to the Hyderabad International Convention Centre. Shuttle transportation will be provided between the Congress venue and the official hotels at fixed times in the morning and evening for only those delegates who have booked through the official website: Online Hotel Accommodation Booking
Don't miss out on this unique opportunity to promote your products and services to leading international orthopaedic surgeons, traumatologists and specialists in related fields. Read more...
---
SICOT News

We are pleased to announce the exclusive partnership of OrthoEvidence with SICOT. As a valued partner, SICOT members will have FREE access to the site for one year! The site is a great resource of evidence summaries for the latest highest quality research within orthopaedics. OrthoEvidence's repository includes over 1,500 summary reports stemming from 60 leading journals, representing all subspecialties, with over 100 new reports added monthly. The reports are available to a member base of over 12,000 physicians and members of associations. Please join the OrthoEvidence interactive community and find out what is new in orthopaedics. Log in to the SICOT Members' Area to find out how you can sign up to www.myorthoevidence.com for free.

SICOT has teamed up with
Wisepress.com
to offer SICOT members a fantastic 15% discount on all medical titles including e-books from all the major publishing companies. They offer a fast and efficient service and can deliver individual or bulk orders worldwide.
If you would like to keep up-to-date with new titles from Wisepress,

 
sign up
 

for their e-alert service.
Log in to the SICOT Members' Area to find out how you can
claim your members discount
.
---
Meetings by SICOT Members
Singapore Foot & Ankle Arthroscopy & Reconstruction Cadaveric Workshop 2013
The Department of Orthopaedic Surgery of the Tan Tock Seng Hospital in Singapore is hosting a Foot & Ankle Arthroscopy & Reconstruction Cadaveric Workshop from 18 to 20 September 2013. The course is the first of its kind in the region and promises to be a very useful educational opportunity.
Read more...
---
Articles by SICOT Members
The Nigerian Orthopaedic Association meeting in Ile-Ife, Nigeria




by Hatem Said
I was pleased to receive an invitation to lecture at the Nigerian Orthopaedic Association meeting in Ile-Ife in November 2012. The trip to Nigeria started several weeks before with the immunization injections for meningitis, cholera and yellow fever. The yellow fever vaccine must be taken ten days before you go. In addition to the weekly tablet for malarial prophylaxis which starts two weeks before and continues four weeks after.
Read more...
---
SICOT Global Network for Electronic Learning - SIGNEL
Inappropriate requests for magnetic resonance scans of the shoulder
Richard Freeman, Sanjay Khanna & David Ricketts
Purpose
Magnetic resonance imaging (MRI) scans are a useful investigation for some shoulder pathology. They are costly however and a significant burden on radiology departments. In most cases, clinical examination, plain radiography or ultrasound scan (USS) are sufficient for a diagnosis. There are no current UK guidelines regarding MRI shoulder scan requests.
Read more...
Case of the Month
by Bassel El-Osta

A 52-year-old female was involved in a road traffic accident (RTA), motorbike vs car, at a speed of 40 mph. She arrived to our hospital as trauma call. Patient was assessed by the Advanced Trauma Life Support protocol (ATLS).
Read more...
---
Training Around the World

Orthopaedic Training in Saudi Arabia


by Mohammed Alshehri
The orthopaedic training in Saudi Arabia is a long and mostly exciting trip. It has some similarities to the orthopaedic training system in North America.
Read more...
---
Fellowship News
Hiranandani Orthopaedic Medical Education (HOME) Research Fellowship Report




by Chintan R. Hegde
I had heard about Hiranandani Orthopaedic Medical Education (HOME), a research division of the Department of Orthopaedics at the Dr L.H. Hiranandani Hospital in Mumbai, India, through colleagues and through reading about the amount of research work coming out of this department under the supreme leadership of Dr Vijay D. Shetty, a renowned hip and knee surgeon, and a dedicated academic with a great inclination for research. I knew this was the perfect place for me to observe specialised hip and knee surgeries, learn the ins and outs of research and to improve my orthopaedic skills in every aspect.
Read more...
---
History of Orthopaedics
A very brief history of orthopaedic surgery in United Kingdom




by Alistair Ross
It is impossible, in a short article, to acknowledge the contribution of the United Kingdom to world orthopaedics. All one can do is to focus attention on some of the major advances and recognise the surgeons, and others, who made them. One starts with Hugh Owen Thomas (1834-1891), long considered the father of orthopaedic surgery in Britain.
Read more...
---
Worldwide News
The value of the three-point index in predicting redisplacement of diaphyseal fractures of the forearm in children




Comment by Shalin Maheshwari



Most paediatric diaphyseal fractures of the forearm are treated by manipulative reduction. The factors leading to redisplacement can be related to the fracture or the surgeon. Unlike fractures of the distal radius, radiological indices have not aroused interest in diaphyseal fractures of the forearm, aside from one study by Bhatia et al (2006) where a retrospective/prospective study was conducted, in which the review of case records and radiographs of forearm and distal radius/ulna fractures were included. In this study, distal radius fractures were included for the first time and even though all indices were higher in the group that showed displacement, there was no subgroup analysis, which means that the forearm fractures were not differentiated from the distal radius fractures, thus acting as a possible confounder.
Read more...
---
Industry News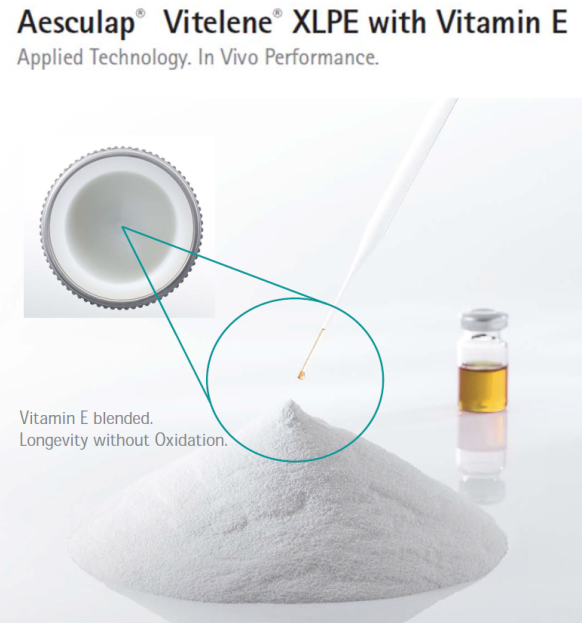 Aesculap Orthopaedics


Aesculap AG | Am Aesculap-Platz | 78532 Tuttlingen | Germany
Phone +49 7461 95-0 | Fax +49 7461 95-26 00 | www.aesculap.com
Aesculap - a B. Braun company
---
Editorial Department
Editorial Secretary: Hatem Said
Editorial Production: Linda Ridefjord

Editorial Board: Ahmed Abdel Azeem, Syah Bahari, Kamal Bali, Bassel El-Osta, Anthony Hall, Shalin Maheshwari, Maximilian Rudert

Rue Washington 40-b.9, 1050 Brussels, Belgium
Tel.: +32 2 648 68 23 | Fax: +32 2 649 86 01
E-mail: edsecr@sicot.org | Website: www.sicot.org
---
Disclaimer: Some of the views and information expressed in this e-Newsletter include external contributors whose views are not necessarily those of SICOT. SICOT is not responsible for the content of any external internet sites.