---
Editorial by Keith DK Luk - SICOT President-Elect

Should scoliosis screening for school children be introduced or continued?
There are many causes of scoliosis including congenital malformation, neuromuscular diseases or as part of a syndromal disorder. However, the etiology of 80% of scoliosis is still not yet known. They appear and progress at the growth spurt during the early teens and are thus called adolescent idiopathic scoliosis (AIS). The reported prevalence of curves of Cobb angles >10° ranged from 0.1-7% but only 0.1-1.4% exceed 20°. If left untreated a small percentage of them may progress leading to severe clinical deformities, cardiopulmonary compromise, earlier onset of low back pain, and not the least, psychosocial burden on both the adolescents and the parents. Non-invasive bracing could be used to arrest progression when the curve is mild and detected early. For large curves or rapidly progressive curves in the skeletally immature, surgical correction and fusion of the spine may be necessary. Earlier detection and diagnosis of AIS would therefore hopefully minimize the risk and costs associated with surgery. Read more...
---
SICOT Events
34th SICOT Orthopaedic World Congress (Hyderabad OWC 2013)
17-19 October 2013 * Hyderabad, India
Abstract submission is now closed. Thank you for submitting your abstracts. Presenting authors have been notified of their abstract acceptance/refusal.
Online congress registration is open here!
Registration for the eleventh SICOT Diploma Examination in Hyderabad is now closed. Candidates have been notified of their selection or non-selection. Read more...
Click here to find out more about the awards which are available to presenting authors at the Congress.
Hotel booking for SICOT 2013 participants at Hyderabad is on! We have secured attractive discounted rates for a number of rooms in different categories of hotels close to the Hyderabad International Convention Centre. Shuttle transportation will be provided between the Congress venue and the official hotels at fixed times in the morning and evening for only those delegates who have booked through the official website:
Online Hotel Accommodation Booking.
Don't miss out on this unique opportunity to promote your products and services to leading international orthopaedic surgeons, traumatologists and specialists in related fields. Read more...
---
Meetings by SICOT Members
Ganga Operative Arthroplasty Course
The Ganga Operative Arthroplasty Course will be held in Ganga Hospital, Coimbatore, India, from 23 to 26 May 2013. This is one of the most unique courses where nearly 30 arthroplasty surgeries will be shown live. A consortium of national and international faculty members will share the wealth of their experience with the delegates. Registration is restricted to the first 250 delegates. Read more... 

Combined 9th Congress of the Pan Arab Spine Society (PASS) & 4th Meeting of the Moroccan Spine Society (SMCR)Â 
The Combined 9th Congress of the Pan Arab Spine Society (PASS) and 4th Meeting of the Moroccan Spine Society (SMCR) will be held in the fabulous city of Marrakech, Morocco, on 28 and 29 June 2013. The main topics covered will be spine trauma, degenerative spine, spine deformities and MIS. There will also be a symposium on junctional pathologies and an AO Spine symposium on complications in spine surgery. Read more...
---
Articles by SICOT Members
World Orthopaedic Concern Newsletter Summaries from Nos. 126, 127, & 128
by Michael Laurence
Global Frontiers in Surgery - This was the subject of an all day meeting at the Royal College of Surgeons (Eng) in London, on 16 January 2013. A busy, packed program covered opportunities for surgeons of every specialty to arrange teaching and training visits to areas with limited (or even absent) resources, with two principle objects; firstly, to reawaken the long-ago-learned art of managing without packaged and polished equipment; and secondly, to teach and train those who have to manage under those circumstances. Such visits are educational, but it is a two-way process – for the trainee from the West and for the established Consultant. Both will find themselves to have learned much. Read more...
---
SICOT Global Network for Electronic Learning - SIGNEL
Tourniquet time affects postoperative complications after knee arthroplasty
Charlotta Olivecrona, Lasse J. Lapidus, Lina Benson & Richard Blomfeldt
Purpose Pneumatic tourniquets are frequently used in knee arthroplasty surgery. However, there is a lack of evidence to define safe tourniquet time in lower limb surgery. The primary aim of this study was to investigate whether tourniquet time influences the risk of postoperative complications after primary and secondary knee arthroplasty. Read more...
Case of the Month
by Ratna Maheshwari, Shalin Maheshwari and Ashok Johari
A two-year-old male child was brought with parental concerns of abnormal gait. On enquiry, patient had a history of premature delivery with high grade fever after birth and neonatal intensive care unit admission. The child had then been treated conservatively with intravenous antibiotics. Parents do not recall any other relevant medical history. They noted an abnormality in the child's gait in the last 6 months. On examination, the child had waddling gait with high riding trochanters. Abductor insufficiency was present bilaterally.
Read more...
---
Fellowship News
Report of the TTSH/SICOT Trauma and Hand Fellowship Award
by Waleed Riad Saleh
Many thanks to the Tan Tock Seng Hospital (TTSH), SICOT, and Dr Hitendra Doshi for giving me the chance to have such a great experience of Singapore life. Yes, it is a lifestyle, not only a medical practice, because from the moment I arrived there I joined all aspects of Singapore life (medicine, culture, sports, sightseeing, etc.). My first steps here were a little bit hard because of a common problem in Singapore which is to find suitable accommodation (in terms of location and rental fee). Soon after, I regularly followed the schedule of the orthopaedic department at TTSH. Basically, I am a hand surgeon so from the first days I tried to improve my skills in some aspects of hand surgery. Read more...
B. Braun Aesculap/SICOT Orthopaedic Scholarships
The B. Braun Aesculap/SICOT Orthopaedic Scholarships are open to surgeons from eastern Europe who want to evolve their knowledge and skills into innovative concepts in orthopaedic reconstructive surgeries of the hip and knee. The Scholarships consist of extensive exposure to innovative concepts in orthopaedic reconstructive surgery carried out at selected German hospitals with proven expertise in Short Stem THA and Computer Navigation. Read more...
---
Scientific Debate
Achilles Tendon Rupture: Surgical or Conservative?
by Abhishek Kini & Mohd Yazid Bajuri
The Achilles tendon is the strongest tendon in the human body. It is most commonly injured by sudden plantarflexion while push-off or forced dorsiflexion of ankle beyond its normal range. It almost always suggests a degenerative process within the tendon substance, which signifies an altered and compromised microstructure. Many studies have been done on Achilles tendon rupture but there are still controversies surrounding its pathology and treatment. Disagreement occurs especially in finding the best treatment due to similar outcomes either by surgery or conservative treatment. Read more...
---
History of Orthopaedics
Hippocratic Oath… A pledge, The journey, Our destiny (Part 1)
by Hitendra K. Doshi
Historians agree that Hippocrates was born on the Greek island of Kos around 460 BC. According to Soranus of Ephesus, his father was a physician named Heraclides. He learned medicine from his father and attended the healing temple of Kos also known as Asclepeion to honour the Greek god Asclepius. His work had been mentioned by other physician's at the time such as Plato and Galen. Many of his contributions in medicine still hold true today. He described clubbing of the fingers in patients with chronic lung disease. He also described a technique to reduce shoulder dislocation which was known as the Hippocrates method. But his most well known contribution to the field of modern medicine is the Hippocratic Oath. Read more...
---
Worldwide News
Residual pain due to soft tissue impingement after uncomplicated total ankle replacement 
Comment by Syah Bahari
The result of Total Ankle Replacement (TAR) has improved over the last 10 years. However, the results are still not comparable to total hip or knee replacement. Residual ankle pain is among the complaints from patients who had TAR. There are various factors ranging from surgeon's experience, the choice of implant used and patient selections that are thought to contribute to this problem. Known complications such as deep infection, septic or aseptic loosening, component mismatch or misalignment, polyethylene dislocation, nerve injury causing neuroma and heterothropic bone formation have been reported as a source for the residual pain. Read more...
---
Industry News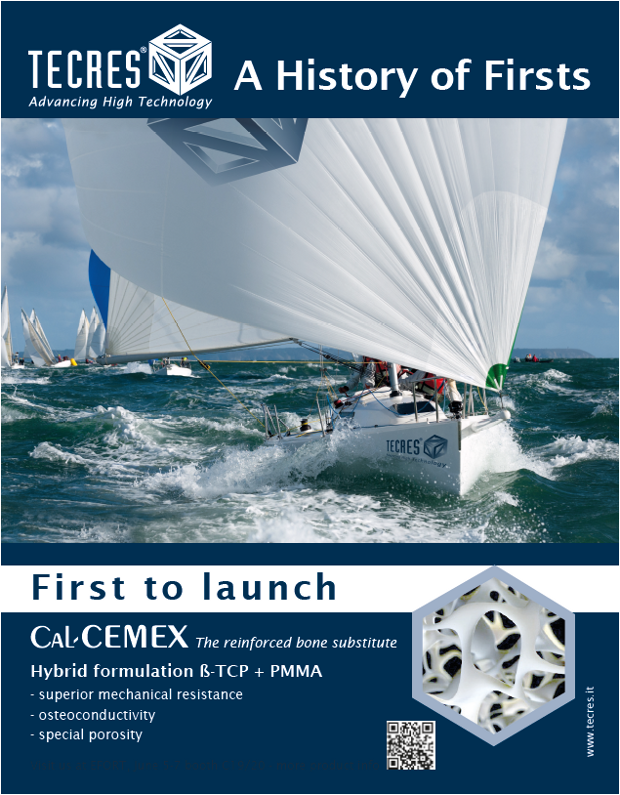 ---
Editorial Department

Editorial Secretary: Hatem Said
Editorial Production: Linda Ridefjord
Editorial Board: Ahmed Abdel Azeem, Syah Bahari, Kamal Bali, Bassel El-Osta, Anthony Hall, Shalin Maheshwari, Maximilian Rudert

Rue Washington 40-b.9, 1050 Brussels, Belgium
Tel.: +32 2 648 68 23 | Fax: +32 2 649 86 01
E-mail: edsecr@sicot.org | Website: www.sicot.org
---
Disclaimer: Some of the views and information expressed in this e-Newsletter include external contributors whose views are not necessarily those of SICOT. SICOT is not responsible for the content of any external internet sites.