SICOT e-Newsletter
Issue No. 52 - January 2013
Training Around the World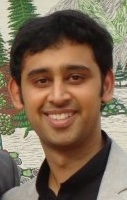 Training in India
Shalin Maheshwari 
Young Surgeons Committee Member - Jamnagar, India
Orthopaedics as a specialty has grown tremendously in India during the last four decades. Prior to entering this specialty one has to clear a common entrance test to enroll for basic medical education in a five and a half year undergraduate medical course (4 1/2 years course + 1 year internship across various specialties). Having done this the graduate has to appear for another common national level entrance test and is awarded specialty based on merit in ranking and availability of seats in centralized counseling. The postgraduate qualification is imparted by university-affiliated medical institutes, recognised by the Medical Council of India (MCI) and accredited by the National Assessment and Accreditation Council (NAAC). The trainee works as a resident across different specialties or units, writes a thesis, and appears for an exit examination at the end of three years for final assessment in theory, clinical and viva voce. The successful trainee is awarded the degree of Master of Surgery (M.S) in Orthopaedics and Diploma of Surgery (D' Ortho) in Orthopaedics, which are three- and two-year courses respectively.
The National Board of Examination (NBE) offers a three-year Primary DNB course and two-year Secondary DNB course in accredited centres in the country. These centres are mostly self-financed/sustained hospitals and not attached with medical colleges. The course structure is at par with the MCI recognised courses; the successful candidates are then awarded DNB (Diplomat of National Board) in Orthopaedics. Recently FNB (Fellowship of National Board) in super-specialties like Spine, Trauma and Hand Surgery have also been introduced and help in structured super-specialty training of Certified Surgeons. The College of Physicians and Surgeons also offer a Diploma and Fellowship course of two and three years respectively. However, they are recognised in select states only.
The trainee in these years of residency undergoes intensive training, with exposure to a wide spectrum of cases. The sheer volume and variety of cases encountered ensure that the resident develops basic skills, competency in decision-making and effective multi-tasking. One also commonly has to deal with neglected trauma and deformity cases, the nature and management of which cannot be easily found in the commonly used textbooks. Hence surgeons here need to develop indigenous, innovative and cost effective solutions to some complex problems. The resident learns to deal with such issues and yet ensures an optimal functional outcome for his/her patients.
Through these courses every year approximately 1,000 new orthopaedic surgeons join the existing pool of around 20,000 orthopaedic surgeons catering to a population of over one billion. These are staggering numbers but the doctor patient ratio is still quite skewed and it does reflect on the training methods and standards. Though this training format is quite similar but the quality varies across different centres. Urban centres offer a wider exposure than the rural centres. The current orthopaedic training programme is based on an opportunistic learning pattern or "apprenticeship" model and not a "structured" training system. A competency-based or outcome-based education is needed, which is a structured programme in which decisions about the curriculum are driven by the outcomes the students should display by the end of the course. It would be enriching for the trainee if more weightage were given to practical skill-oriented learning and evaluation. Skills development centres and cadaveric labs are essential to the entrant postgraduate before he can lay his hands on a patient. The method of didactic lectures could give way to more interesting ways of teaching such as workshops and hands-on training. Periodic evaluation of the progress of trainees during residency is vital. Timely and strict enforcement of the curriculum, teacher evaluation and feedback from students, uniformity of the training structure will help the system improve in the long run.
Nevertheless, Indian orthopaedic surgeons have made their names internationally across various orthopaedic specialties and strive hard to contribute to research and innovations in orthopaedics. With the support of national and international orthopaedic organisations many Indian trainees have better opportunities with fellowships and superior training. I would like to thank SICOT in its continuous efforts to make a change.