SICOT e-Newsletter
Issue No. 52 - January 2013
Fellowship News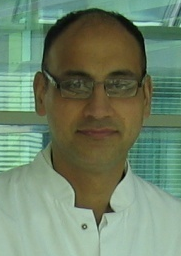 Report on the "SICOT meets SICOT Fellowship Programme"Â at Klinikum Neumarkt
Sandeep Kashyap
Associate Member - Chandigarh, India
I am really privileged and honoured to have been awarded the 2012 "SICOT meets SICOT Fellowship Programme" at Klinikum Neumarkt. Neumarkt is a beautiful, clean and scenic town located in the Bavaria region of Germany near the beautiful medieval city of Nuremberg with its glorious old palaces that exist even today. The wonderful city of Munich is also in its vicinity.
I reached Neumarkt on 3 May 2012 and my fellowship started on 4 May 2012. The in-campus hostel room was very comfortable and spacious with all the amenities that had been arranged for me by my host Prof Alexander Schuh. He had also guided me about my travel plans. In the morning on the second day, I met Dr Wolfgang Honle who is the Head of the Department of Orthopaedics and a very skilled and enterprising surgeon. He introduced me to my new colleagues, department, wards and operation theatre. Dr Hans Joachim Rikart told me about almost everything that I would need there and arranged everything from hospital dress to food for me. The food served was very good and delicious.
From the second day onwards, I started assisting various surgeries. The schedule used to start at 7.30 a.m. with a morning meeting of the department which included discussion on the cases of the previous day, cases to be operated, and post-operative analysis of the X-rays. The operation theatre used to start at 8 a.m. until 4-5 p.m. and sometimes even up to 6 p.m. I learned a great deal during the time I spent at the outpatient clinic on Mondays and Wednesdays. I assisted in Primary Hip and Knee Arthroplasty, Revision Hip and Knee Arthroplasty, Knee, Ankle and Shoulder Arthroscopy, Osteotomies around the knee, Triple Arthrodesis, Hallux Valgus corrective surgeries and trauma cases in between. In the evening I assisted in preoperative planning, treatment options and procedures to be followed in the next day surgery cases with ward rounds, post operative management of patients and case discussions. Dr Honle and every other fellow of the department were very keen and prompt in responding to my queries. I had also the opportunity to assist Dr Aibil in Shoulder Arthroscopy and it was really very informative. I also assisted Dr Jessuzak in the emergency trauma operation theatre which was a very good learning experience. I think that the procedures and techniques followed, along with the approach to the patient, were excellent and an experience of a lifetime for me. The knowledge gained from this fellowship is enormous and will go a long way in shaping and refining my capabilities and skills.
I would sincerely like to thank Prof Alexander Schuh for his kind support throughout this fellowship. I worked with him in writing four scientific articles and this was a great learning experience for me. Prof Schuh is a very kind, intelligent, down-to-earth, farsighted and hard working person with many academic credentials to his cap including Professorship at such a young age. His guidance has been of great help to me. He arranged everything for me and it was a cakewalk to manage everything at my place and to visit surrounding areas. He and Dr Wolfgang Honle invited me to their home and hosted a dinner for me along with their families. Prof Schuh also arranged for me to assist Shoulder Arthroscopy under Dr Aibil which was a great learning experience.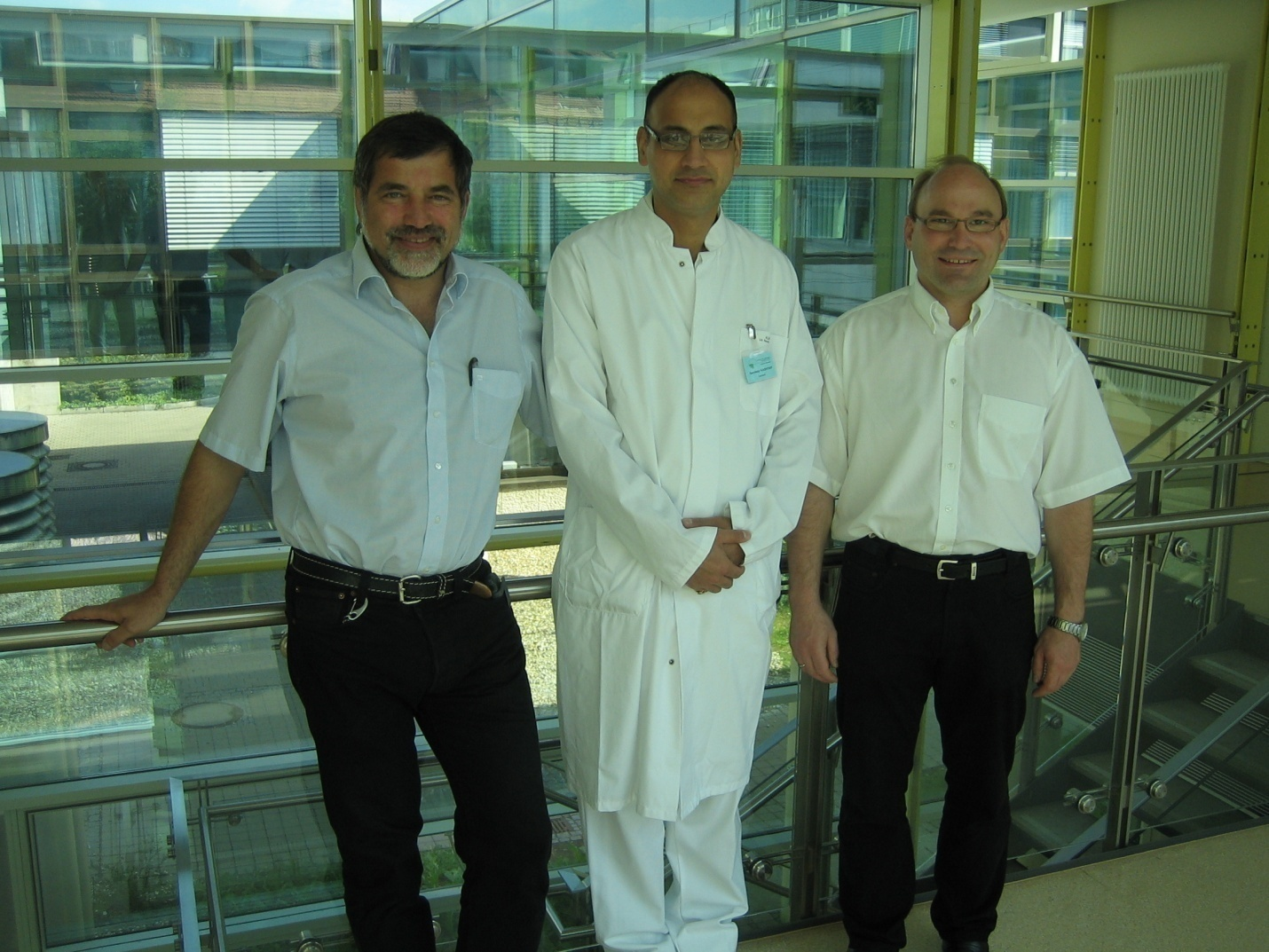 From left to right: Dr Wolfgang Honle, Dr Sandeep Kashyap, Prof Alexander Schuh in Klinikum Neumarkt
The experience gained and the exposure has benefited me a lot and I will incorporate this in my practice in India, which will be beneficial to patients in the long run. I do not have enough words to express my gratitude to my fellow colleagues in Neumarkt and other staff members of the department who were all very hospitable and friendly, helping me learn and experience new and different concepts. I was really impressed and exhilarated by the hospitality of the fellows in Neumarkt.
I wholeheartedly thank and compliment SICOT for providing this prestigious fellowship. Without SICOT it would have been impossible. I am of the firm belief that one should never miss such an opportunity of a lifetime as it is extremely useful.