SICOT e-Newsletter
Issue No. 49 - October 2012
Fellowship News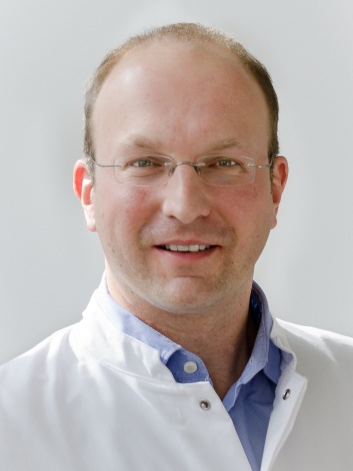 SICOT oral presentation awardee, Maik Stiehler, attends the CCJR Spring Meeting
Maik Stiehler
Orthopaedic Surgeon - University Hospital Dresden, Germany
I was extremely honoured to receive the SICOT/CCJR oral presentation award at the SICOT 2011 XXV Triennial World Congress in Prague. From 20 to 23 May 2012, I then had the great pleasure to participate in the Current Concepts in Joint Replacement Meeting in Las Vegas, Nevada, United States.
Attending this meeting denotes an outstanding opportunity for a front-line update on both evidence-based treatment modalities as well as latest trends, for instance on biologically orientated concepts, new biomaterials and implant designs, and smart tool-based strategies in joint replacement therapy.
In a total of 111 presentations, world renowned speakers focused on both new and established techniques for the therapy of joint disorders, treatment indications, management of complications, and rehabilitation strategies – to mention only a few of the interesting topics. Highlights were the well-instructive live surgeries from four of the world's leading orthopaedic centres (including Hospital for Special Surgery, New York, NY, United States) on reverse shoulder arthroplasty, primary cementless and patient-specific TKA, instrument guided mobile medial UKA, rotating platform PS TKA, patient matched and engineered TKA, as well as robotic arm guided THA.
In the following, a few examples of striking recent news in the field of total hip arthroplasty (THA) are given.
Michael D. Ries (San Francisco, United States) claimed that further follow-up is still necessary to determine the long term durability of highly crosslinked ultra high molecular weight polyethylene (UHMWPE) as a bearing surface material in THA as there is evidence for an increased risk of liner fractures resulting from edge load or impingement as a consequence of crosslinking compared to conventional (e.g. gamma inert or gas sterilized) UHMWPE.
Moreover, Michael J. Dunbar (Halifax, Canada) reported about an increased interest in the use of cemented femoral fixation, especially in the emerging markets of e.g. India and China, due to excellent survivorship (even in the younger age group), variable stem positioning without the need for modularity, reduced risk for periprosthetic fracture, cost-effectiveness, and the ability to add antimicrobial agents to the cement.
Furthermore, Fares H. Haddad (London, United Kingdom) summarized recent data on metal-on-metal (MOM) bearings suggesting that stemmed/modular large head (>36 mm) are at risk most likely due to problems concerning the taper junction while in hip resurfacing patient selection, favorable implant design, and correct implant positioning are key. He concluded that both MOM resurfacing as well as 28/32mm MOM THA with proven designs remain a viable option.
Finally, Mark W. Pagnano (Rochester, United States) argued from the data available on direct anterior THA that the extraordinary claims of this approach are not sufficiently supported by evidence.
In addition to the excellent scientific program, the CCJR meeting with more than 1,000 participants of over 30 nationalities has proven to be a fantastic platform to establish new contacts with international colleagues and potential industry partners.
I would like to express my gratitude to SICOT for this invaluable experience. 


Las Vegas Skyline in front of the CCJR congress centre