SICOT e-Newsletter
Issue No. 47 - August 2012
Training Around the World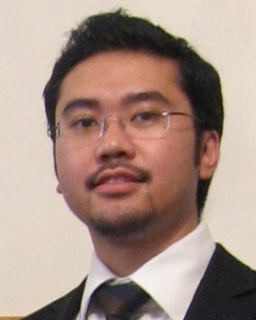 Orthopaedic Training in Malaysia 
Rizal Abdul Rani
UKM Medical Centre, Malaysia
Undergraduate medical training in Malaysia is similar to that in the United Kingdom but the same cannot be said about postgraduate surgical training. The duration is shorter and the basic surgical training is less formally structured. However, the increased workload and longer working hours in Malaysia offset this.
The clinical postgraduate degree one required to be recognised as an orthopaedic surgeon in Malaysia is the Master of Surgery (Orthopaedics) or M.S. (Orth). The programme was pioneered at Universiti Kebangsaan Malaysia (UKM) in 1981 and so far has produced over 500 orthopaedic surgeons. Currently it is offered by four of the government-funded universities: UKM, Universiti Malaya (UM), Universiti Sains Malaysia (USM) and more recently the International Islamic University of Malaysia (IIUM). All these universities have slightly different postgraduate programmes but the core curriculum is the same and all orthopaedic master students sit the same exit exam.
This four-year programme has a minimum pre-requisite of three years' working experience after completion of the basic medical degree and the basic degree must be one that is recognised by the Malaysian Medical Council. Most candidates are only able to get into the programme at a later stage due to the competitive nature and limited number of places. Applications are made directly to the respective universities and successful selection into the programme is based on interviews, results of basic science examination and the strength of the applicant's curriculum vitae.
Once their application to join the master programme is accepted, trainees can choose to have their training done "in campus" at the university hospital itself or for the initial two years at affiliated government hospitals. Throughout the entire duration of the programme, trainees rotate between the major orthopaedics specialties including rehabilitative orthopaedics if they are based in campus. For UKM trainees, assessments are held throughout every posting and end of year to keep them on their toes. All fourth year UKM trainees are designated to function as registrars and are required to finish off their final year at UKM's university hospital.
Throughout the four years, trainees are also involved in research. This culminates in a dissertation at the end of their training programme. At the end of the final year, eligible candidates sit for their part-II exam or exit exam held by the Conjoint Board of Orthopaedics (CBO). CBO members consist of senior orthopaedic surgeons from the universities, Ministry of Health and the Malaysia Academy of Medicine. International and respected orthopaedic surgeons are also invited to be external examiners.
UKM's orthopaedic training programme is an adult based learning. There are rarely tutorials but if available they are conducted by visiting international adjunct professors from Australia, India, Singapore, UK and USA. Academic days are held weekly with grand ward rounds, case presentations and journal club presentations with radiology and histopathology conferences held on an alternate weekly basis. The aim of the UKM orthopaedic master programme is not only to produce a competent and safe surgeon but also surgeons who continuously strive to improve and update their knowledge in the mastery of orthopaedics.
The main bulk of cases seen throughout the programme are trauma with exposure to the subspecialities cases especially in the fourth year. Management of orthopaedic cases are interesting, stimulating and occasionally frustrating as patients come from a wide variety of cultural backgrounds and beliefs. Some seek traditional treatments first while others delay medical help by weeks to months and not uncommonly years resulting in challenging management of these cases.
Orthopaedic postgraduate trainees in Malaysia are expected to be hands on and most are proficient in basic orthopaedic procedures and techniques before they join the programme. Once in the programme, trainees are exposed to a wider range of modern and advanced surgical techniques and hone their skills even further. They are also expected to be critical and practice evidence-based medicine on their patients.
Although the course may be shorter in comparison, the sheer numbers of cases, variety of patients and long working hours more than compensates. Strong support from the lecturers, staff members and especially our fellow colleagues are the important determining factors to ensure trainees become successful in the programme. The journey does not end here for most trainees however, as most will undergo a subspecialty fellowship at prestigious orthopaedic centres worldwide later on in their careers.