SICOT e-Newsletter
Issue No. 46 - July 2012
Training Around the World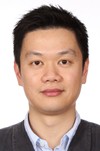 Orthopaedic Training in Hong Kong
Chun Hoi Yan
SICOT Full Member - Hong Kong
The orthopaedic training system in Hong Kong shares a lot of similarity with the United Kingdom. It includes two years of basic surgical training and four years of higher orthopaedic training.
Medical students need to spend at least five years in the medical school. Afterwards, they will go through one year of internship, during which they will rotate through four different medical specialties, including internal medicine and surgery. After that, they are given their full license for practice.
House officers who have successfully met their training requirements will become residents. Each resident can choose to pursue one medical specialty according to one's interest. Currently, all the surgical subspecialties in Hong Kong share the same basic surgical training provided by the Hong Kong Intercollegiate Board of Surgical Colleges (HKICBSC). This basic surgical training lasts for two years. A basic orthopaedic trainee needs to finish one year of training in general surgery and another year in orthopaedics and traumatology. One is required to pass an intermediate examination organized by the HKICBSC before one is admitted to the Hong Kong College of Orthopaedic Surgeons (HKCOS) as a higher orthopaedic trainee.
A higher orthopaedic trainee will spend another four years in training. The HKCOS has clear guidelines for training requirements: 18 months in orthopaedic trauma, 12 months in general orthopaedics, 3 months in paediatric orthopaedics, hand surgery and rehabilitation respectively, and another 9 months in other orthopaedic subspecialties (e.g. spine, sports, oncology, joint reconstruction, etc). Throughout the training period, trainees must obtain satisfactory assessments from their trainers at intervals of not more than six months.
The trainees need to keep a logbook of all the operations they have participated in. The HKCOS has a list of index operations that a trainee either should be able to perform or have at least assisted in. The trainees must fulfill the requirement of the index operation list before they are eligible to be conferred as fellows of the college.
Various HKCOS-accredited training activities are organized all year round including tutorials, seminars, workshops and conferences which the trainees need to attend. Points are given for these training activities. Trainees must acquire at least 80 training points (for basic trainees) and 90 training points (for higher trainees) in each calendar year. The trainees must submit a summary of their training points at six-month intervals with their assessment form and operation logbook to the HKCOS.
During the four years of higher orthopaedic training, the trainee must complete at least one research project and be the first author of an orthopaedic-related article published in a peer-reviewed journal. On top of that, the trainee must deliver at least one oral presentation at an orthopaedic conference.
After fulfilling all the above requirements, a higher orthopaedic trainee is eligible to sit for the annual fellowship examination organized by the HKCOS and the Royal College of Surgeons of Edinburgh (RCSE). The examination comprises of three parts: written paper, clinical examination and viva examination.
The written paper comprises short essay questions and multiple choice questions. The clinical examination consists of a long and short cases session. The candidates are asked to examine patients, give the correct diagnoses and discuss the management plans. The viva exam has four stations: basic science, orthopaedic trauma, hand surgery & paediatric orthopaedics and general orthopaedics. Each candidate will spend 30 minutes in each station to answer various questions from the examiners.
Candidates who pass all three parts of the examination will be granted fellowships of both the HKCOS and the RCSE. Their success will be celebrated in the college annual fellowship conferment dinner.