SICOT e-Newsletter
Issue No. 45 - June 2012
Training Around the World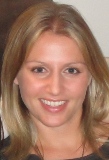 Orthopaedic Training in Canada
Ingrid Radovanovic
Orthopaedic Resident, University of Western Ontario, Canada
My surgical training has been an interesting journey thus far. I have had the privilege of working in two systems: the Irish system, and now the Canadian system.
I was born and raised in Canada before starting my journey in Ireland as a medical student. I elected to stay in Ireland the first few years of my training and completed my internship and basic surgical training which obtained my MRCS. At that point I focused on research so I could attempt to get into their higher surgical training system. I had the pleasure of working with some amazing surgeons, with unforgettable personalities, in a great programme but, at the end of the day, I realized I wanted to be closer to my family.
I chose to apply to the Canadian system via the Canadian Residency Matching Service (CaRMS). I was one of the lucky ones who was able to match. While there were 76 positions for Canadian medical graduates, for international medical graduates, there were only six positions available.
The CaRMS process begins with submitting an application and a personal letter explaining your interest in orthopaedics. After the applications are submitted, the Programmes review all applicants and offer interviews to a select few. The interview process begins with a social night where you can talk to the current residents about the programme to determine if it is a good fit for you. The interview itself occurs the next day. Upon completion of the interviews, the ranking process begins and, shortly after, the results are released. If you are lucky enough to be accepted, you will start a five-year training programme.
The first two years is a mix between orthopaedic and non-orthopaedic specialities. The non orthopaedic rotations are all relevant to our speciality. For example, we complete two months of vascular surgery where we learn how to perform amputations. The final three years is focused on orthopaedics. In my programme, we rotate between three teaching hospitals and have rotations in Spine, Paediatrics, Trauma, Hand and Upper Limb, Arthroplasty, and Sports. We also travel to Toronto for a Tumour rotation and to a smaller city for our Community Orthopaedics rotation. During these rotations we are encouraged to operate as much as possible. Right from the start, first-year residents are assigned operating days to begin learning our craft, and they do more than just hold the retractors.
My programme prides itself on its daily teaching regime. Every morning after rounding on our in-patients, we have a teaching session at 7 a.m.. This is both a blessing and a curse. The staff expects you to be prepared and will question a couple of the residents each morning. No matter how much you study, the staff will push you past your limits in an attempt to motivate you to learn more. These sessions seem scary at first, but you soon realize how beneficial they are. At the end of the five-year programme, you are required to write your exit exams and are more than ready after this training programme.
At the end of my training and the completion of my exit exams, I feel the methods employed in this programme will make me a more knowledgeable, confident surgeon. The one thing to impress upon is the amount of discipline it will take to successfully complete this programme.
A few people have asked me if I am happy with my training since moving back to Canada. A colleague of mine once said, "Surgical training in Ireland was like a marathon". I could not agree with him more. However, in Canada it is more like a sprint. Five short years to learn how to operate, complete research, and learn about the intricacies of orthopaedics. I am a sprinter.