SICOT e-Newsletter
Issue No. 44 - May 2012
Fellowship News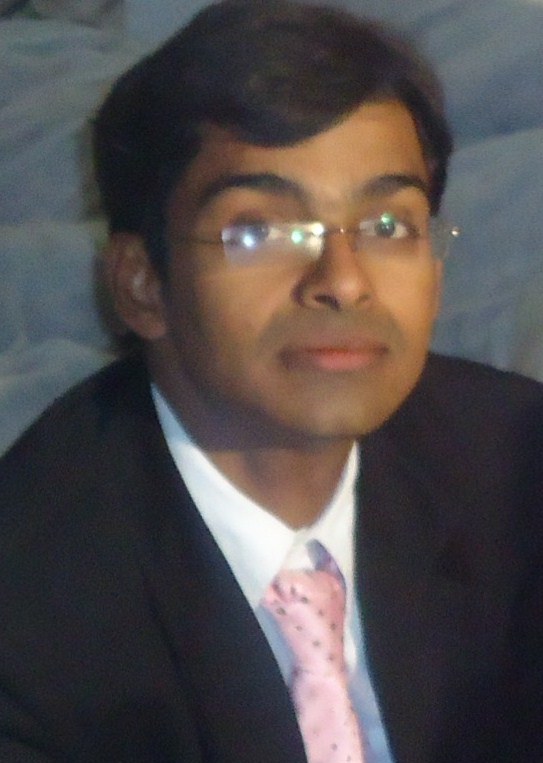 2011 German Travelling Fellowship Report
Mayank Agrawal
SICOT Member – Mathura, India
At the outset I would like to thank SICOT for awarding me the German Travelling Fellowship which has been a valuable learning opportunity for me. I was very happy to be informed by Ms Linda Ridefjord from the SICOT Head Office that I had been selected for the German Travelling Fellowship for three months in 2011. I received valuable support from Mrs Anneliese Haut, Secretary to Prof Maximilian Rudert, in planning my journey to Germany.
I reached Würzburg, Germany, on 12 September 2011 where a very nice arrangement for my accommodation had been made. In the morning meeting on the second day, I met Prof Maximillian Rudert, an unassuming gentleman with a charming smile on his face all the time, and he introduced me to my new colleagues. After the meeting he introduced me to Dr Carsten Horn who showed me around the hospital and informed me about almost everything that I would need there. From the second day onwards, I was given the opportunity to scrub up and help in the surgeries in various capacities.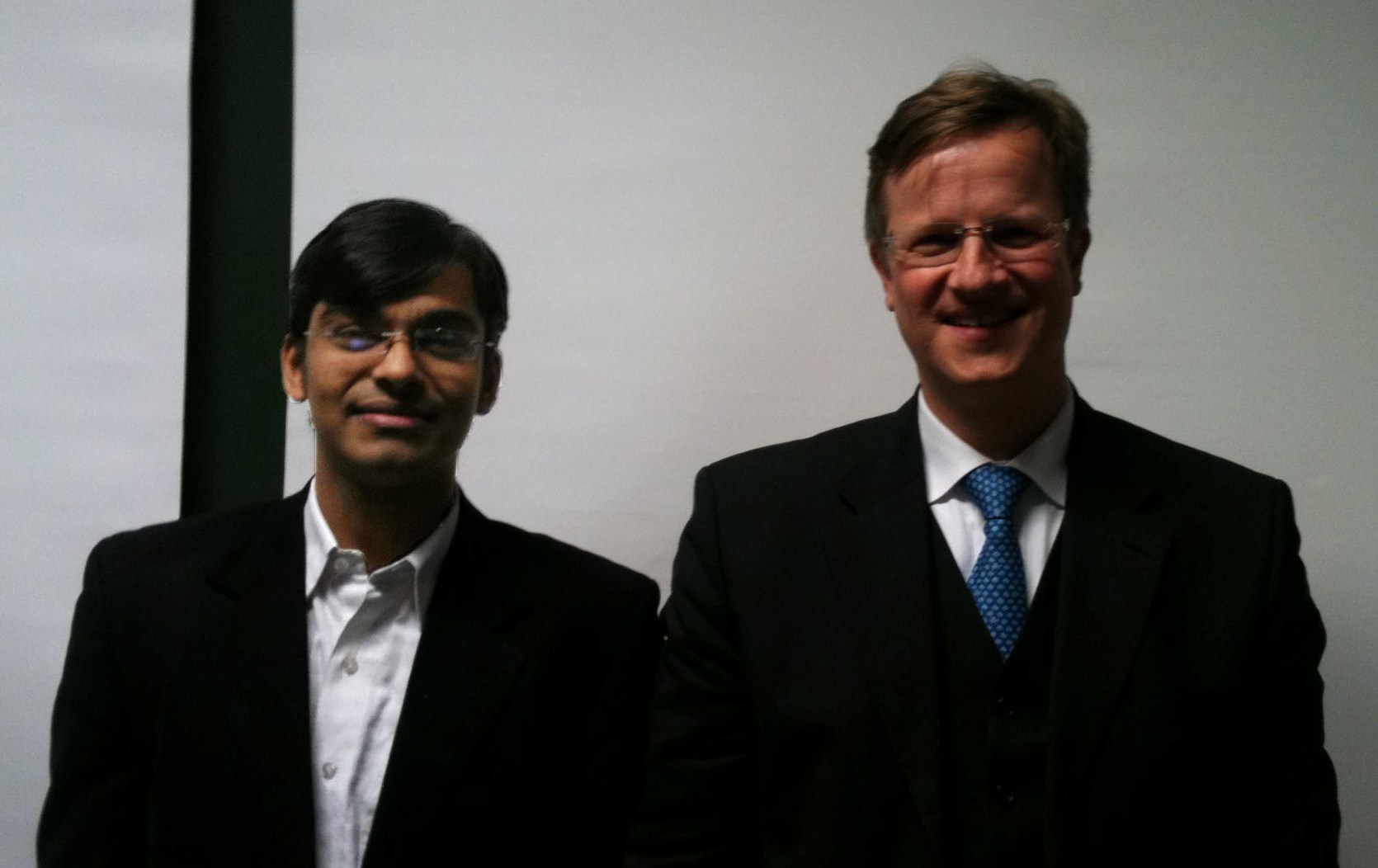 Dr Mayank Agrawal and Prof Maximilian Rudert
I was happy to spend most of my working hours in the operating rooms but I did get an opportunity to attend OPDs with Dr Ulrich Nöth, where I learned many invaluable clinical tips and pearls from him. I appeared on the hospital daily operation schedule from 07:25 to about 17:00 or later depending on the number of cases. Dr Ulrich Nöth was very generous in ensuring that my interest in making the operation roster was well protected. The Hospital has five operating rooms working daily from Monday to Friday, sometimes dealing with emergency cases. At the hospital they perform a variety of primary and revision total knee and hip prostheses daily. They also undertake a wide variety of shoulder, foot and ankle, and arthroscopic surgeries. Research in basic sciences particularly in mesenchymal stem cells (MSCs) is very advanced at the clinic so I got a chance to get exposed to this also during my fellowship.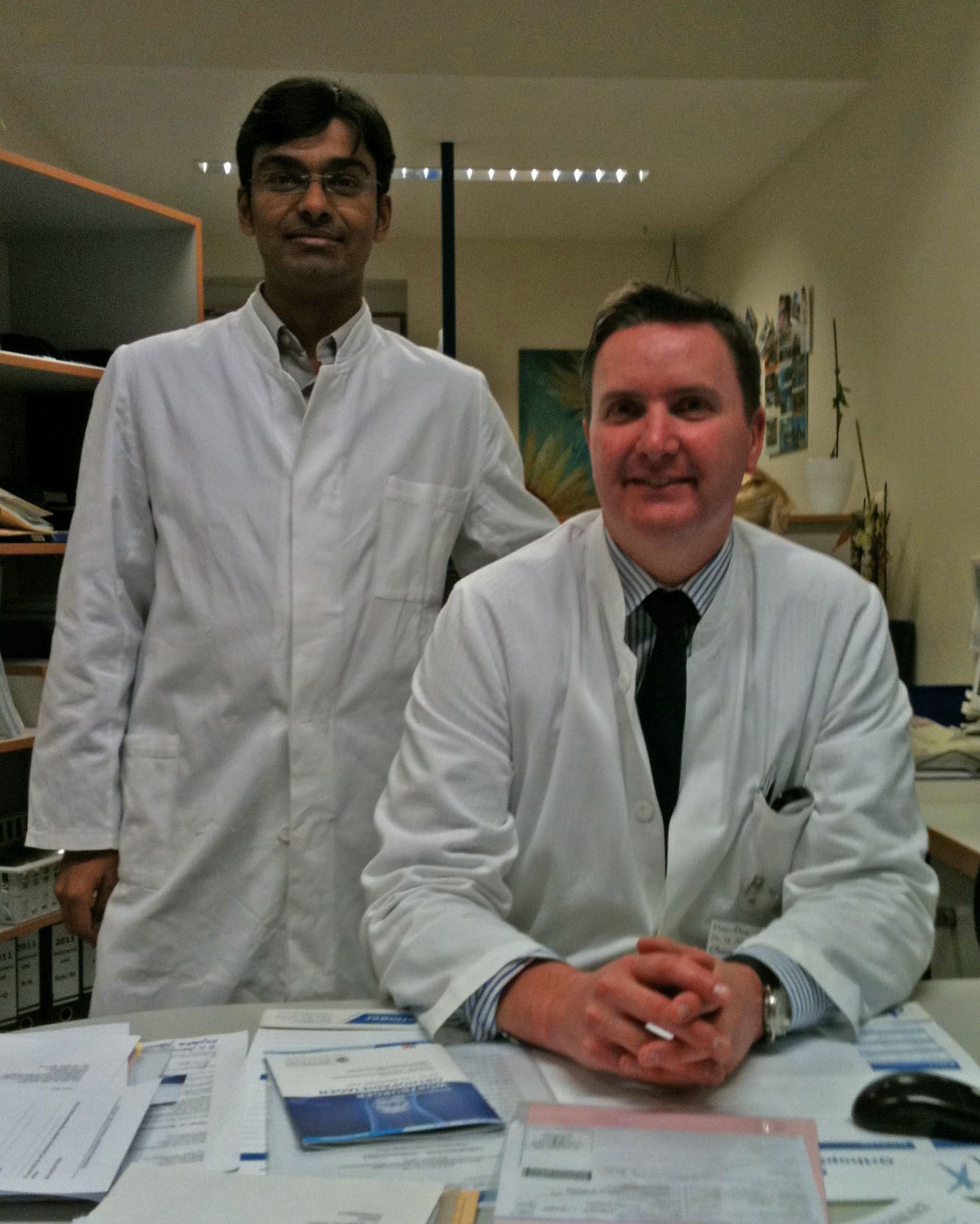 Dr Mayank Agrawal and Dr Ulrich Nöth
Arthroplasty is my primary interest. I worked with Prof Rudert each time he was operating and I learned a lot from the vast experience of Dr Ulrich Nöth as well. I also had great experience in a variety of shoulder surgeries including primary as well as revision shoulder arthroplasties while working with Dr Sascha Goebel. I saw the successful management of a large number of infected endoprostheses referred from various other hospitals during my fellowship.
During the third week of my fellowship came the deeply sad news of the untimely demise of Mrs Anneliese Haut while on vacation in Cyprus. May her soul rest in peace. My thoughts and prayers are with her family.
I participated in three scientific sessions on Ankle and Foot Surgery, Shoulder Surgery and Minimal Invasive Surgery for Hip Endoprosthesis respectively, each hosted by the hospital. The Hip Endoprosthesis session was also accompanied by a cadaveric workshop on Patient Specific Implants (CONFORMIS) for the knee, in which I also had a chance to participate. I gained much knowledge and experience from these courses, despite my poor understanding of the German language.
I would like to thank all the staff members of König-Ludwig-Haus for their support during my fellowship but I would especially like to mention Dr Martin Lüdemann, Dr Maik Hoberg, Dr Piet Plumhoff, Dr André Steinert, and Dr Anis Almansouri (a Libyan orthopaedic surgeon in training at König-Ludwig-Haus), who were all immensely helpful throughout my stay in Würzburg. I will always remember the grand hospitality of Dr Gaby Baron throughout the period of my fellowship. She even arranged a dinner in my honour, which was attended by many doctors of the clinic, including Dr Ulrich Nöth despite his busy schedule. I would also like to thank Mrs Jasmin Röder, Secretary to Prof Rudert, who was of great assistance to me during the Fellowship and Ms Linda Ridefjord, Fellowship Coordinator at SICOT, who remained helpful not only during the period of my Fellowship but also till date.
The weather in Würzburg was very good so I enjoyed my stay in Germany very much and had the opportunity to travel within the country. I made many new friends and had a wonderful time with them. The SICOT German Travelling Fellowship was a great learning experience for me. It optimised my surgical skills and broadened my knowledge not only as an orthopaedic surgeon but also of other people and their culture.
Finally, I would like to appreciate the great opportunity provided to me by SICOT once again. I benefited a lot from it and hope that more young orthopaedic surgeons will benefit from the SICOT Travelling Fellowships in future. I would like to thank Prof Maximillian Rudert for his kind support throughout. He is not only a good teacher and excellent surgeon but also a wonderful human being. I would strongly recommend this fellowship to all young orthopaedic surgeons from around the world, as it would greatly benefit them in their careers and improve their skills. However, a working knowledge of the German language would be of great benefit for all fellows as most of the clinical records and communication with patients is in that language.