SICOT e-Newsletter
Issue No. 48 - September 2012

---
**Â Special Issue **Â 
---
Combined
33rd SICOT & 17th PAOA
Orthopaedic World Conference

Dubai, United Arab Emirates

28-30 November 2012

Venue: Dubai World Trade Centre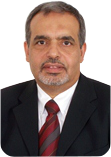 I would like to welcome you to Dubai, United Arab Emirates, the host city for the 33rd SICOT and 17th PAOA Orthopaedic World Conference. We are working hard to provide a conference that covers the latest advances in orthopaedic and trauma care as well as other exciting events for your entertainment and leisure. Thanks to Dubai's excellent infrastructure, tourism options and a host of other facilities, this conference makes for an experience that will be extremely rewarding for all attending delegates.
About 2,500 abstracts from all over the globe were submitted to our conference, which shows the great interest of the entire orthopaedic surgeon community in this event. It is also worth mentioning that this broke the record of the number of abstracts submitted to any SICOT meeting in the past.
In this 3 full-day conference to be held from 28 to 30 November 2012, there will be:
4 plenary lectures

which will be given by Freddie Fu, Gamal Hosny, Chitranjan Ranawat, and C. Niek van Dijk;

11 instructional courses

covering sports injuries, polytrauma, fractures, arthroscopies, failed back, paediatrics, joint replacements, and so on;

30 symposiums covering many aspects of orthopaedics and trauma;
700 free papers along with 700 e-poster presentations.
On 27 November 2012, a day before the conference starts, an Educational Day has been planned. This year the topic will be orthopaedic problems related to the knee.
Dubai's geographical location makes it easily accessible from all over the world. Direct flights are available from every continent. More than 120 airlines connect Dubai to over 200 destinations with most flights from Europe, Asia, the Indian subcontinent and parts of Africa lasting less than six hours. Individuals of more than 130 different nationalities call Dubai home. This has resulted in a city that is cosmopolitan in nature and rich in culture. This coupled with a multitude of ultra-modern and exciting shopping malls and golf courses result in a dining and entertainment experience like no other. As the conference will be hosted towards the end of November, when the weather in the Middle East is at its best, delegates will be able to experience some of the best sporting and leisure facilities in the world. Dubai is also the home of the world's tallest structure, the Burj Khalifa, an iconic building representing the innovation and architectural vision that the emirate is famous for.
All of these factors culminate in providing a conference that will be extremely memorable for all who attend.

Hashem Al Khatib
Conference President
---
Registration
Register before 15 October 2012 to benefit from reduced registration fees! Register here.
---
Scientific Programme
The programme at a glance is available to download here.

We are pleased to announce that Freddie Fu, Gamal Hosny, Chitranjan Ranawat, and C. Niek van Dijk will deliver plenary lectures at the Conference. Click here to read more about these renowned speakers.

The e-posters will be available during the entire Conference via computers in the e-poster area at the Dubai World Trade Centre. Only those authors who received a confirmation of their registration and payment from the SICOT Conference Secretariat by 31 May 2012 received a link to upload their e-poster file(s). The links were sent on 21 June 2012 to all registered authors presenting e-posters.

The 'Combined 33rd SICOT & 17th PAOA Orthopaedic World Conference' is designated for a maximum of (or 'for up to') 24 hours of European external CME credits. Read more...
---
2nd SICOT Educational Day / 18th SICOT Trainees Meeting
The SICOT Educational Day is an initiative undertaken by the SICOT Young Surgeons Committee. The theme chosen for this year is 'The Knee'. Great teachers from around the world are being brought together to lecture on their area of expertise. Only a few places left! Register here.
---
Instructional Courses
11 instructional courses covering sports injuries, polytrauma, fractures, arthroscopies, failed back, paediatrics, joint replacements, and other topics will be held throughout the conference. They will be arranged throughout the whole day avoiding overlaps and allowing participants to attend several of them on each day. Click here for a list of topics and to register.
---
SICOT Fellows & Young Surgeons
Interested in a SICOT fellowship? Come and attend our special session on Friday, 30 November at 14:00 to discuss the SICOT fellowships and listen to previous fellows and their experiences. We will also present the activities of the Young Surgeons Committee and future plans. We welcome everyone to attend.
---
Social Programme
A conference is also an opportunity to extend your personal network and the two social events being organised are particularly suited for this. Read more about the Opening Ceremony & Welcome Buffet on 28 November and the Conference Party on 29 November here.
---
Sports Programme
Detailed information about the Golf Tournament to be held on 27 November and the Charity Run/Walk on the morning of 29 November can be found here. 
---
Accommodation & Tours
Book your accommodation and tours of Dubai here where special prices and benefits are available for conference participants. Apart from luxurious hotels, you will also find some less expensive but very well-adapted hotels and even rooms in hostels. Please don't delay booking your accommodation until the last minute.  
---
Visas
The SICOT Conference Secretariat cannot issue visa letters for the United Arab Emirates. Click here to find out who the valid sponsors are.
---
Exhibition & Sponsorship
Don't miss out on this unique opportunity to promote your products and services to leading international orthopaedic surgeons, traumatologists and specialists in related fields. Find out more here.
More information about Dubai OWC 2012 can be found on the SICOT website.
    
Editorial Department


Editorial Secretary: Hatem Said
Editorial Production: Linda Ridefjord
Editorial Board: Ahmed Abdel Azeem, Syah Bahari, Kamal Bali, Bassel El-Osta, Anthony Hall, Maximilian Rudert
Rue Washington 40-b.9, 1050 Brussels, Belgium
Tel.: +32 2 648 68 23 | Fax: +32 2 649 86 01
E-mail:
edsecr@sicot.org
| Website:
www.sicot.org
---
Disclaimer: Some of the views and information expressed in this e-Newsletter include external contributors whose views are not necessarily those of SICOT. SICOT is not responsible for the content of any external internet sites.
---