Please note that this e-Newsletter is a HTML format e-mail.
To view the e-Newsletter in a web browser, please click here.


 
SICOT e-Newsletter
Issue No. 45 - June 2012
---
 
---
Editorial by Keith Baldwin & John P. Dormans
Update for Patient Safety in Paediatric Spine Surgery
In the present day, more powerful tools are at our disposal for the treatment of paediatric spinal deformities. Growth sparing constructs have allowed for earlier intervention in patients with more difficult diagnoses in early life. With all of these technical advances, the surgical options, and hence the indications for operative intervention have become more broad. With these new advances, attention has rightly turned to improving the safety of paediatric spinal surgery. Read more...
---
SICOT Events
Combined 33rd SICOT & 17th PAOA Orthopaedic World Conference (Dubai OWC 2012)
28-30 November 2012 * Dubai, United Arab Emirates
Online registration is open! Register here...
Read more about the Opening Ceremony, Welcome Buffet, and Dubai Meydan Night here.
Read more about the Golf Tournament and Charity Run/Walk here.
Special prices and benefits are available for conference participants. Please don't delay booking your accommodation until the last minute. Book your accommodation and tours of Dubai here.
Don't miss out on this unique opportunity to promote your products and services to leading international orthopaedic surgeons, traumatologists and specialists in related fields. Read more...

Please visit the SICOT website regularly for updated information about Dubai OWC 2012.
---
SICOT News
17th SICOT Trainees' Meeting Report 
by Bassel El-Osta
I am writing to you today about the great learning experience that I had during the 17th SICOT Trainees' Meeting in Moscow. First of all, I would like to highlight the tremendous effort and work done by Prof Nikolay Zagorodniy, SICOT National Delegate of Russia, and his team. The conference was held in the Congress Centre of the Moscow Government which is a great venue comprised of very comfortable and spacious halls with excellent media support. Read more...


European Musculoskeletal Review -Â Volume 7 Issue 2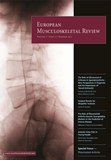 As part of a Media partnership with Touch Briefings, SICOT members receive free eBook access to Touch Briefings 'European Musculoskeletal Review' Volume 7 Issue 2.
In the latest issue Professor Marco Matucci Cerinic once again contributes an excellent paper on the role of Ultrasound of Entheses in Spondyloarthritis, this time concentrating on new perspectives in diagnosis. The special focus of this issue is on rheumatoid arthritis and Professor Anne Barton and Sebastian Viatte provide a fascinating insight into the role of genetic susceptibility markers in the prediction of erosive disease. Another subject of great interest is gout - literature on recent developments in the treatment of gout is reviewed and discussed in detail by Mattheus K Reinders from the Atrium Medical Centre Parkstad, The Netherlands.
  
SICOT members access the current edition, European Musculoskeletal Review – Volume 7 issue 2, in full and for free in eBook format. Click here to access your complimentary eBook. (If you are a SICOT member, please log in to the SICOT website first with your username (member ID number or e-mail address) and password. Information about resetting passwords is available on the SICOT website.)
  
For more information please visit: www.touchmusculoskeletal.com  
---
SICOT Global Network for Electronic Learning - SIGNEL
Hip joint development in children with type IIb developmental dysplasia
Marcin Sibiński, Emil Adamczyk, Zoe C. J. Higgs & Marek Synder
Purpose The aim of this study was to analyse the results of treatment of sonographically diagnosed type IIb developmental hip dysplasia and to identify residual hip dysplasia using clinical and radiological assessment. Read more...
Case of the Month
by Syah Bahari and Tom McCarthy
A 22-year-old male attended the Hip and Knee Clinic complaining of right hip pain during two years. He denies any trauma. He is active in soccer and rugby but finding it difficult to play due to pain. He pointed to the lateral aspect of the hip and groin when describing the site of pain. He described the pain as sharp, constant and affecting him even in bed at night. Sporting activities worsen the pain but he gets pain relief from NSAID given by his GP. Read more... 
---
Fellowship News
Assiut University/SICOT Training Fellowship Report
by Mohammed Babiker Abdelwahab
I am Dr Mohammed Babiker Abdelwahab, an orthopaedic specialist from Sudan. I was selected to join the SICOT fellowship programme at Assiut University Hospital from March 2011 to September 2011. On behalf of all orthopaedic surgeons in Sudan I would like to extend my warm thanks and appreciation first of all to SICOT, which indeed helps young orthopaedic surgeons and leaves a mark on their practice, and to Prof Galal Zaki Said and his wonderful son Dr Hatem Said who made my mission so fruitful. My thanks also go to the Head of the Department, Dr Kamal El Gafaary, and all the professors and colleagues in the Orthopaedic Department who were welcoming and hospitable. Read more...
---
Training Around the World
Orthopaedic Training in Canada
by Ingrid Radovanovic
The Canadian Residency Matching Service (CaRMS) process begins with submitting an application and a personal letter explaining your interest in orthopaedics. After the applications are submitted, the Programmes review all applicants and offer interviews to a select few. The interview process begins with a social night where you can talk to the current residents about the programme to determine if it is a good fit for you. The interview itself occurs the next day. Upon completion of the interviews, the ranking process begins and, shortly after, the results are released. If you are lucky enough to be accepted, you will start a five-year training programme. Read more...
---
Worldwide News
Magnetically controlled growing rods for severe spinal curvature in young children: a prospective case series
Comments by Bassel El-Osta
This is a very advanced study which we would like to congratulate the writers and the inventors for. It is probably a few steps forward in treating scoliosis in children with minimum invasive multiple surgery, and a very safe way for treating. From the two patients' follow-up, the treatment and results seem remarkable. Read more...
---
Industry News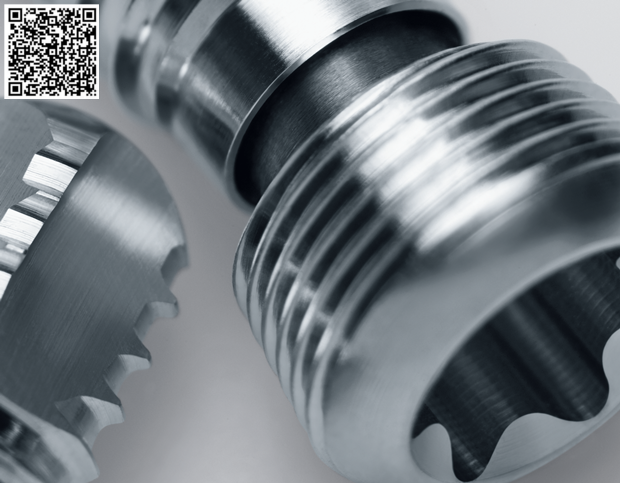 What if bridging a fracture could be more dynamic?
DLS Dynamic Locking Screw.
The innovative Dynamic Locking Screw (DLS) system builds on the proven advantages of standard locking screws and can be used with any Synthes Locking Compression Plate. The DLS pin-sleeve design is a technical breakthrough that combines locking technology with dynamic motion. While the screw head remains fixed in the locking hole, the laser-welded pin-sleeve design allows micro-motions within the angular stable construct; a particularly beneficial feature when bridging is the chosen method of fracture treatment.
   
Instruments and
implants approved by
the AO Foundation
---
Editorial Department

Editorial Secretary: Hatem Said
Editorial Production: Linda Ridefjord
Editorial Board: Ahmed Abdel Azeem, Syah Bahari, Kamal Bali, Bassel El-Osta, Anthony Hall, Maximilian Rudert

Rue Washington 40-b.9, 1050 Brussels, Belgium
Tel.: +32 2 648 68 23 | Fax: +32 2 649 86 01
E-mail: edsecr@sicot.org | Website: www.sicot.org
---
Disclaimer: Some of the views and information expressed in this e-Newsletter include external contributors whose views are not necessarily those of SICOT. SICOT is not responsible for the content of any external internet sites.
---
@@UNSUBSCRIBE@@