SICOT e-Newsletter
Issue No. 43 - April 2012Â Â 
---
 
---
Editorial by Hashem Al Khatib - Dubai Conference President
I would like to welcome you to Dubai, United Arab Emirates, the host city for the 33rd SICOT and 17th PAOA Orthopaedic World Conference. We are working hard to provide a conference that covers the latest advances in orthopaedic and trauma care as well as other exciting events for your entertainment and leisure. Thanks to Dubai's excellent infrastructure, tourism options and a host of other facilities, this conference makes for an experience that will be extremely rewarding for all attending delegates. Read more...
---
SICOT Events
Combined 33rd SICOT & 17th PAOA Orthopaedic World Conference (Dubai OWC 2012)
28-30 November 2012 * Dubai, United Arab Emirates
Online registration is open! Register here... 
Click here to find out more about the awards which are granted to young surgeons to help them attend the Conference.
Special prices and benefits are available for conference participants. Please don't delay booking your accommodation until the last minute. Book your accommodation and tours of Dubai here.
Don't miss out on this unique opportunity to promote your products and services to leading international orthopaedic surgeons, traumatologists and specialists in related fields. Read more...

Please visit the SICOT website regularly for updated information about Dubai OWC 2012.
17th SICOT Trainees Meeting
14-16 May 2012 * Moscow, Russia
Please click here for more information about the 17th SICOT Trainees Meeting.
---
SICOT News
The 2nd SICOT Educational Day: The New Comprehensive Review Course Marches On
The Educational Day was launched at the SICOT Triennial World Congress in Prague as an initiative of the Young Surgeons Committee. This short article discusses the conception, the aims and objectives and the future of this new venture along with what one could expect at the Dubai meeting. Read more...
---
SICOT Global Network for Electronic Learning - SIGNEL
Arthroplasty options in femoral-neck fracture: answers from the national registries

Arun Kannan, Ramprasad Kancherla, Stephen McMahon, Gabrielle Hawdon, Aditya Soral & Rajesh Malhotra
 
Purpose
Femoral-neck fracture in the elderly population is a problem that demands the attention of the orthopaedic community as life expectancy continues to increase. There are several different treatment options in use, and this variety in and of itself indicates the absence of an ideal single treatment option. Recent debate has focussed on the probable superiority of total hip arthroplasty (THA) over hemiarthroplasty for femoral-neck fracture. Clinical trials and systematic reviews of such trials have not provided a convincing answer to this question. 
Read more...
Case of the Month
    

Three-year-old girl presents with lumps in the left thigh, right knee and left ankle noted by her mother.

There is no history of trauma.

There were no other complaints.

There was no history of something similar in her family.

She was neurovascularly intact and her gait was normal.

She had complete, painless ROM the lower extremities.

The masses were hard, immovable, painless. There was no warmth or erythema.
What is your next step? Read more...
---
Fellowship News
2011 International Travelling Fellowship Report
My stay in Mexico began in October 2011 and lasted until January 2012. I had the opportunity to be under the leadership of Dr Felix Gil Orbezo, who is the SICOT National Representative of Mexico and Chief of the Orthopaedics Department of the Hospital Español de Mexico, a modern hospital with all the latest resources and equipment for the clinical and surgical practices of orthopaedics. There, I had the opportunity to share and interact with the faculty and residents who were kind enough to share their knowledge with me. Read more...
Indranil Kushare awarded the CHOP/SICOT Fellowship
It was during my postgraduate training in orthopaedics from K.J. Somaiya Hospital and Research Centre, Mumbai, that I developed an interest in research, more specifically in paediatric orthopaedics. Along with other topics, I did research in treatment of congenital vertical talus and epidemiology of trauma in collaboration with Dr Atul Bhaskar. Amongst non-academic interests, I actively participate in sports and music. I joined SICOT after hearing about it from an attending, who was a member himself. I had the opportunity to visit CHOP earlier this year and was impressed by the kind of research and clinical work being carried out. The CHOP/SICOT fellowship would be ideal to expand my research interest. I would like to thank SICOT and Dr Dormans for the opportunity and am really looking forward to it.
   
Read more about the Fellowship here. The next application deadline is 30 June 2012.
---
Scientific Debate
High Tibial Osteotomy versus Unicompartmental Knee Replacement
There is no doubt that a young patient less than 45 years of age with medial OA of the knee and axial varus deformity would need an HTO, whereas an elderly patient above 65 with advanced OA would need a TKR. The debate arises in the mid zone of patients 45-65 years of age who can be offered an HTO or a UKR, according to multiple factors. We present two views from highly active centres, who will try to convince you of the procedure they perform and the benefits of each. The final decision lies in the hands of the surgeon and the patient, according to the facilities, experience and ultimate patient requirements from the procedure. Read more...

Join us also on Facebook, and vote for your decision.
---
Worldwide News
Radiologic Predictors of Functional Outcome following Fractures of the Distal Radius
This is a summary for a paper which reviews various radiological indices that are relevant to radial fractures and identifies potential predictors of functional outcome. Read more...
---
Industry News
Aesculap OrthoPilot® 
KneeSuite - TKA smart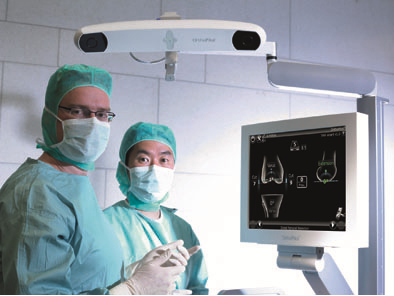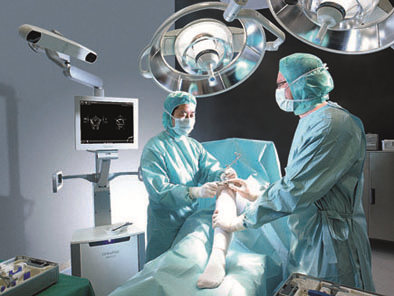 TKA smart – the smart alternative!

TKA smart is characterized by the following unique new features:
Ease of use 

Time reduction

Quality
TKA smart is designed for performing quick and efficient, but safe TKA in equal time as conventional technique.
Providing a complete new design and workflow, it speeds up the navigation procedure tremendously without losing precision, as efficiency should always go hand in hand with quality!
TKA smart:
simple
mature
accurate
reliable
time-saving
For more information please refer to the OrthoPilot® App to see the animation video regarding TKA smart.
---
Editorial Department

Editorial Secretary: Hatem Said
Editorial Production: Linda Ridefjord
Editorial Board: Ahmed Abdel Azeem, Syah Bahari, Kamal Bali, Bassel El-Osta, Anthony Hall, Maximilian Rudert

Rue Washington 40-b.9, 1050 Brussels, Belgium
Tel.: +32 2 648 68 23 | Fax: +32 2 649 86 01
E-mail: edsecr@sicot.org | Website: www.sicot.org
---
Disclaimer: Some of the views and information expressed in this e-Newsletter include external contributors whose views are not necessarily those of SICOT. SICOT is not responsible for the content of any external internet sites.
---