SICOT e-Newsletter
Issue No. 42 - March 2012
Training & Education
Experience in Germany
Mahmoud Badran
SICOT Associate Member - Assiut, Egypt
I am an assistant lecturer, specialist of Orthopaedic Surgery and Traumatology, at the Assiut University Hospital, Egypt. I had the great opportunity of travelling to Germany as a SICOT fellow at one of the most organised hospitals I have ever seen, the König Ludwig Haus Hospital in Würzburg which is located in Bayern, Germany. The fellowship extended for 6 months from September 2010 until the end of February 2011.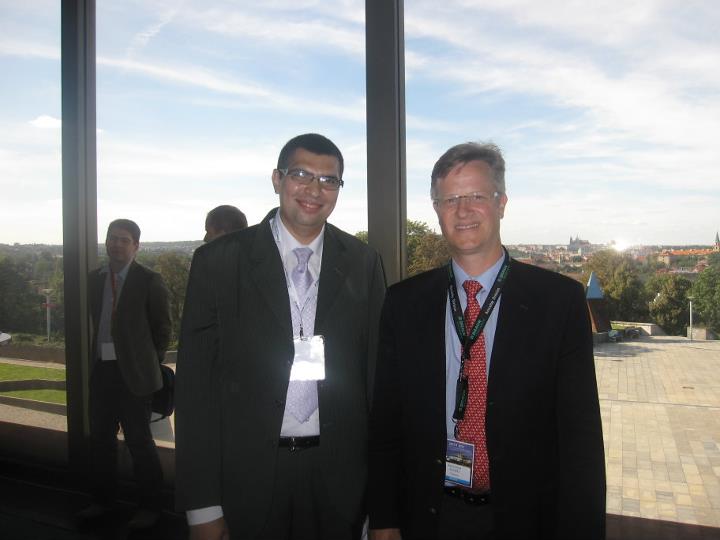 Dr Mahmoud Badran & Prof Maximilian Rudert
The hospital is specialised in Joint Arthroplasty, Arthroscopy, Sports Surgery, and Foot & Ankle. Here I met Prof Maximilian Rudert, the chief of the hospital. He is a very generous man, as well as an intelligent and highly experienced surgeon, who always greeted us with a smile on his face and from whom I learned a lot. Dr Ulrich Nöth, who also has plenty of experience in dealing with difficult and complicated cases of joint arthroplasty, gave me some of his experience in dealing with these kinds of cases. While I was there, I presented two lectures of my work in Egypt. The members of staff were very kind and generous, and helped me to get accustomed to the German way of living. The only problem I had was the language barrier, but I took some courses in German which greatly assisted me in communicating with people outside the hospital. Also, one of the great winnings of my life was to gain a friend like Dr Anis Almansoury who was also working there and helped me a great deal with some of the problems which I was faced with.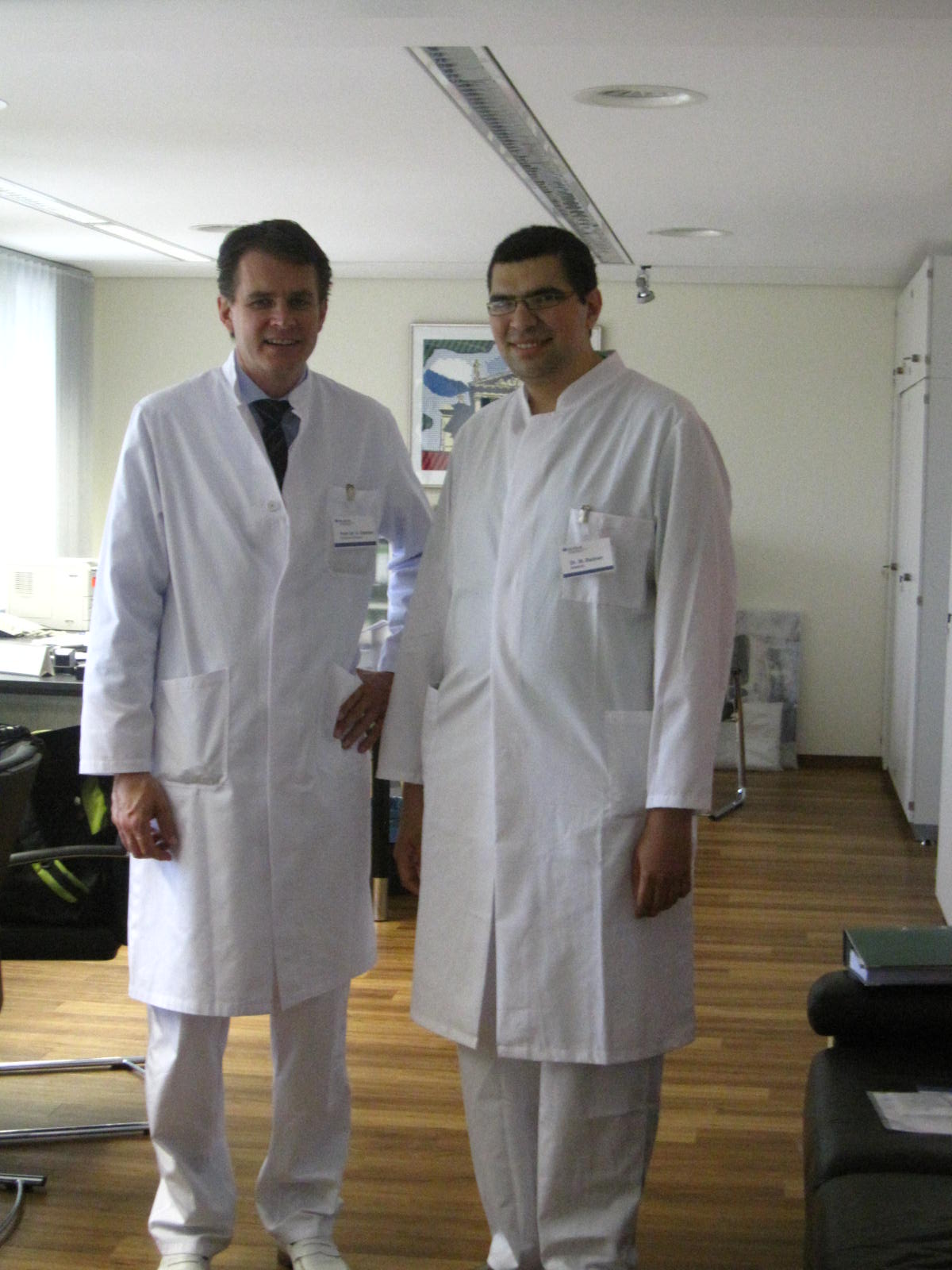 Prof Dr Ulrich Stöckle & Dr Mahmoud Badran 
After this wonderful experience in Würzburg, I travelled to another great hospital in Tübingen in Baden-Wurttemburg, which is a small town close to Stuttgart, the city of the Mercedes Benz headquarters. The BG Trauma Centre is the name of the hospital where I stayed until the end of May 2011. Prof Dr Ulrich Stöckle, who is one of the pioneers of pelvic and acetabular surgery in Germany, is the new chief of the hospital. He helped me very much to get experience in dealing with all types of trauma surgery and pelvic fractures. I also met Dr Fabian Stuby and Prof Dr Dankward Höntzsch who taught me a lot. The hospital is highly equipped with multiple navigation systems for arthroplasty and pelvic fractures. The arthroplasty team also does excellent work there, including navigated total knee arthroplasty as a routine for arthritic knees.
I found great hospitality in Germany and I hope I will be able to return to Germany many more times.