SICOT e-Newsletter
Issue No. 41 - February 2012
Training & Education
Orthopaedic Training in Ireland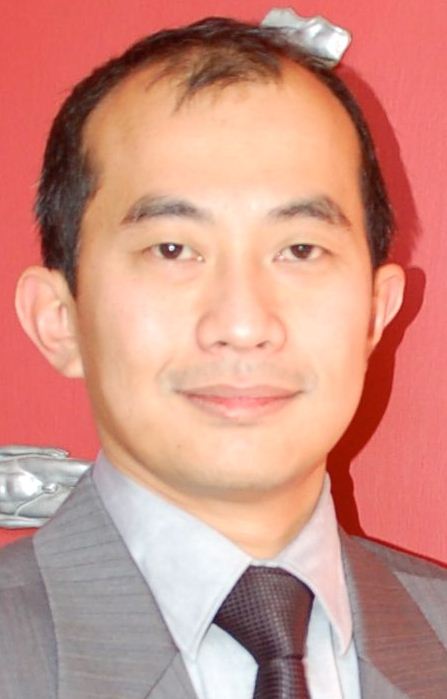 Syah Bahari
SICOT Young Surgeons Committee Member - Dublin, Ireland
Surgical training is a journey, where perseverance and stamina is as important as acquiring the knowledge and skills that later will prepare you for your career as a surgeon.
Although, geographically, Ireland is next to the United Kingdom and surgeons sit the same exit examination, the orthopaedic training in Ireland is similar but not the same.
After medical school, you will have to undergo a one-year internship, which is divided into 6 months of surgical and medical rotation. Upon finishing a year of rotation and if you are planning to become an orthopaedic surgeon, your next step would be a two-year basic surgical rotation. This is a centralised training rotation that will take you through 6 monthly rotations in various surgical rotations. This is called the Basic Surgical Training programme or BST for short. The process starts with an application to the Royal College of Surgeons in Ireland, being shortlisted and finally interviewed. Now, securing a place in the training programme is one thing but getting the rotation of your choice is a different story. Through your application and interview, you will receive points that will determine where you are on the list and, therefore, the person on the top of the list will get the first bite of the cherry!
This is important because working in a certain orthopaedic unit during BST will certainly help for the next step in your path to becoming an orthopaedic surgeon. I will tell you why.
Theoretically, upon finishing the BST programme and passing your membership exams, you would think that you could start applying for the Higher Surgical Training (HST) programme. However, this is not the case, as the selection process for the HST will involve a point system prior to the shortlisting process.
This point system awards the individual for each oral presentation presented nationally or internationally, any publications, and also a higher degree. Thus, working in an orthopaedic unit with an excellent record in research programmes during your BST years will open doors for presentations and hopefully publications.
In spite of this, the process does not end here, as you are encouraged to pursue a higher degree which is more of a required process, as you will need more points to become competitive among your peers for the shortlisting process. This stage of your career is a "limbo" as it is difficult to determine how long one will have to wait until securing a HST post, for example choosing to do a PhD will give you more points compared to a Masters, but it will take a longer period of time.
Someone asked me once if all this research makes you a better surgeon. My answer is yes, it does. In my opinion, by involving yourself in research, you will keep yourself up-to-date and acquire the skills to better evaluate any evidence-based treatment prior to recommending it to your patient. Furthermore, contributing your experiences and opinions back to the orthopaedic community through research and publication will enrich the orthopaedic knowledge for others to benefit from them.
At this stage you should have accumulated enough points to put you in a good position for the shortlisting process. Having gained more points prior to the interview will increase your chance at the interview. If you excel in this process you are now accepted into the HST programme.
Don't rest on your laurels yet, as this is a six-year training rotation which requires you to work and move to different hospitals every 6 months to a year at a time. On completing the fourth year, you can now apply to sit for the exit exam. The exam is organised with the three other Royal Colleges, which makes it quite tough but fair.
Upon passing the exam and completing your HST rotation, you will be encouraged to subspecialise in the various orthopaedic subspecialties through a fellowship lasting a minimum of one year.
During the HST rotation, the trainee is strongly encouraged to publish in peer-reviewed journals in addition to acquiring and mastering the knowledge and art of orthopaedic surgery.
You can now see light at the end of the tunnel. Having completed your training, passed the exit exam, and obtained your certificate of completion of training, finally you can apply for a consultancy post.
So, the journey to become an orthopaedic surgeon is akin to a marathon where, at the end of the long journey, the training that you receive will prepare you to assess, evaluate, and treat your patients with the best care, skill, knowledge while using the published up-to-date evidence-based treatments.