Hyderabad OWC 2013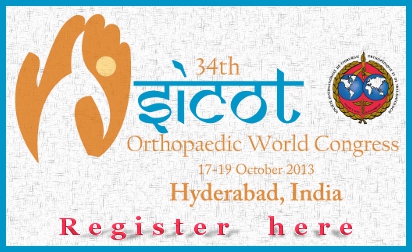 ---
Dubai OWC 2012
Registration
---
 
What is included?
Registration fees for conference participants included:
access to the

scientific sessions
exhibition
e-poster area
Awards/Closing Ceremony

the Final Programme
the USB of Abstracts
European CME Credits
a Certificate of Attendance
Registration only became effective once the registration form and payment were received by the Conference Secretariat. Every participant who completed the registration process received a registration number and a confirmation of registration.
 
Fee deadlines

Early fee: until and including 15 July 2012
Normal fee: from 16 July to 15 October 2012
Late fee: from 16 October to 10 November 2012
Registration and payment deadline for presenting authors: 31 May 2012
 
Registration fees
Please click here for a full list of registration fees.
---
 
Presenting authors
IMPORTANT NOTE: The presenting author must have registered and paid the conference registration fee before 31 May 2012 to have his/her abstract included in the Final Programme. The Conference Secretariat did not check if co-authors had registered. Abstract submitters could change the presenting author of an abstract through the abstract submission system until 31 May 2012, by clicking on the link in the confirmation email received after submitting the abstract.
 
SICOT Members
As a SICOT member you can save money on your conference registration fee. If you are not a member yet, click here to find out how you can join SICOT.
Special preferential membership dues were available for the first year of membership for NEW members from our Friendship Society, the Pan Arab Orthopaedic Association (PAOA), and our Friendship Region, the member countries of the South Asian Association for Regional Cooperation (SAARC). Click here to find out how you can join SICOT. Become a SICOT member and save money!
Please note that participants who registered as Full Members (formerly Active Members) or Associate Members only received their confirmation of registration and receipt once their 2012 membership dues had been paid.
 
Trainees
Participants who registered as non-member trainees only received their confirmation of registration once they supplied evidence that they are under 40 years of age AND actively engaged in a training programme. A copy of your passport or birth certificate and a letter from your supervisor must have been sent to the Conference Secretariat.
 
Groups
To pre-register groups of over 10 participants, please contact the Conference Secretariat.
 
Companies
Under EU law, companies registering participants and located within the European Union must have supplied their VAT (Value Added Tax) number.
---
 
Social Programme
The Opening Ceremony & Welcome Buffet and the Conference Party were NOT included in the conference registration fee. More information about the Social Programme is available here.
 
Sports Programme
The Charity Run and Golf Tournament were NOT included in the conference registration fee. More information about the Sports Programme is available here.
---
 
Visas
It was the responsibility of the participant to ensure that he/she has obtained valid visa and travel documentation for him/her, as well as any accompanying persons, in order to attend the conference. For further information about visa requirements for entry into the United Arab Emirates, please consult the website of the Ministry of Foreign Affairs of the United Arab Emirates (link opens in new window). The SICOT Conference Secretariat cannot issue visa letters for the United Arab Emirates. The following are valid sponsors:
Hotels and tourist companies can apply, on your behalf, for a Tourist Visa (valid for 30 days); or a Service Visa (valid for 14 days); or a Visit Visa (valid for 30 days and can be extended for other 30 days).

Airlines and airline handlers apply on behalf of their crew members for a 96-hour Transit Visa.

Other organisations based in the UAE may only apply for Visit Visas and Service Visas.

Individuals (relatives or friends) already resident in the UAE may, subject to guidelines, also apply on your behalf for a Visit Visa.
 
Cancellation & Change Policy
Participants who cancelled their registration before 31 July 2012 received a 75% refund of the amount paid.

No refund was made under any circumstances for cancellations received on or after 31 July 2012. This included cancellations made due to visa refusal. Candidates were therefore advised to start the visa application process well in advance.  

Name changes incurred a charge of EUR 30 per replacement. Name changes are not allowed after the late registration deadline.

No participant was entitled to change the participant category of their registration from Non-Member or Non-Member Trainee to SICOT Full Member (formerly known as Active Member) or SICOT Associate Member once payment has been received by the Conference Secretariat.

In the event of cancellations of speakers or other changes in the conference programme, no full or partial refund of the registration fee was made.

A handling fee of EUR 35 was retained in the event of cancellation of social activities before 30 September 2012. No refunds were made for cancellations of social events received after 30 September 2012.

Refunds were processed after the Conference.
---
 
Contact
For any further information about registration, please contact the Conference Secretariat:
SICOT aisbl
Rue Washington 40 - b.9
1050 Brussels
Belgium
Tel.: +32 2 648 68 23
Fax: +32 2 649 86 01
E-mail: congress@sicot.org
---