Prague TWC 2011
Social Programme
   
Opening Ceremony & Welcome Reception
| | |
| --- | --- |
| Date | Tuesday, 6 September 2011 |
| Time | 18:00 |
| Venue | Forum Hall & Zoom, Prague Congress Centre |
| Fee | EUR 10, excluding 20% VAT |
| Dress code | Business attire or casual |
The folk dance group, Špalíček, and the violin trio, Inflagranti, performed at the Opening Ceremony.
The Welcome Reception was held at "Zoom", a unique place and a multifunctional venue with a superb view of Prague Castle and Old Town. It is located at the Prague Congress Centre, with a newly designed interior.

A buffet style reception was served together with the most famous Czech beer.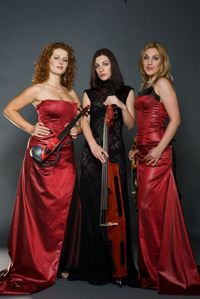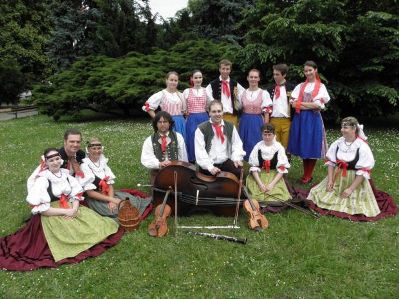 Inflagranti                                    Špalíček
 
---
Fun Night
Date
Wednesday, 7 September 2011
Time
19:30
Venue
Občanská Plovárna
U Plovarny 8, Prague 1
3-minute walk from metro stop Malostranska
Fee
EUR 25, excluding 20% VAT
Dress code
Casual
Tasteful, sexy, stimulating – a combination of old world class and an adventurous modern lifestyle. Občanská Plovárna is known as one of the most attractive and elegant places in Prague. It is one of the few places where you can go for business, pleasure or both. The distinctive architecture on the banks of the Vltava, provides a splendid view of the Old Town from our property length terrace along the water. Along the street side of Občanská Plovárna hidden below a tall protective wall a huge tree lined garden, guarded parking and access to all entrances awaits you. All that in the centre of Prague, only a few steps away from Pařížská Street, across the river.
The club has two main levels with a third smaller top floor area. It is equipped with state of the art sound and light technology. There are easily accessible bars, tables, private booths and a dancefloor surrounded by an extravagant decor.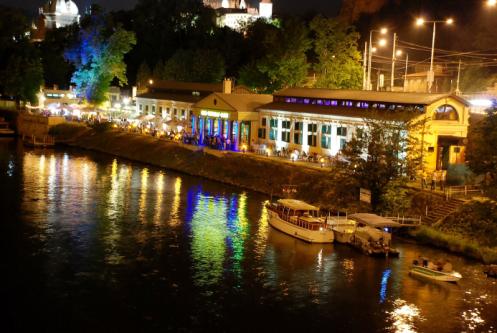 ---
Presidents' Dinner
| | |
| --- | --- |
| Date | Thursday, 8 September 2011 |
| Time | 19:30 |
| Venue | Žofín Palace, Slovanský ostrov 226, Prague 1 |
| Fee | EUR 60, excluding 20% VAT |
| Dress code | Jacket and tie or tuxedo |
Situated in the heart of Prague on the Slovanský Island the Žofín Palace is a neo-renaissance building constructed in honour of archduchess Sofie, mother of the emperor Franz Josef I.
The Žofín Palace received its current form in 1885-87 thanks to Jindřich Fialka's design. The 1930s added a garden restaurant and a musical pavilion to the Palace. In 1992-94, this cultural landmark was reconstructed according to Tomáš Šantavský's atelier's project.
Since the middle of the last century, Žofín has become a cultural centre of Prague. Nowadays, significant cultural and social events of international importance take place here and the Žofín Palace thus continues in its recent and rich tradition.