SICOT e-Newsletter
Issue No. 30 - March 2011
Henri Judet appointed Chairman of the first SICOT Subspecialty Committee
Orthopaedic surgery has become such a broad field that multiple subspecialty sections have been created. Even though SICOT covers the whole area of Orthopaedics and Traumatology, this trend must be taken into account. Therefore, SICOT is currently developing subspecialty sections, which aim to attract the brightest and the best surgeons with contemporary knowledge to provide the best education and scientific programmes at our meetings. Young surgeons should feel confident that they will engage in the latest developments in their chosen evolving subspecialty when they attend SICOT meetings. This can be done as subspecialty sections are developed within SICOT, each headed by an internationally respected leader. The first subspecialty committee to be formed is 'Arthroplasty Hip' and Henri Judet has been appointed its Chairman.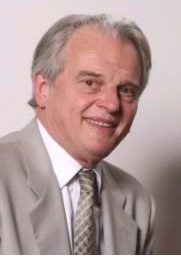 A Paris University graduate in medicine, Dr Henri Judet spent a year of residency at the Hospital for Special Surgery in New York. He then returned to Paris where he completed his orthopaedic training in the orthopaedic services headed successively by Professors Robert Judet, Robert Merle D'Aubiguel and Michel Postel.
In 1994 he became Head of the Clinic Jouvenet at the Paris Orthopaedic Center created by Jean and Robert Judet which remains his current position.
Dr Judet has been President of the French Orthopaedic Society (SOFCOT) meeting and of the French Society of Hip and Knee. He is a member of EFORT and the European Hip Society. He is especially interested in CAOS and he is a member of CAOS International and was Chairman of a CAOS meeting in Paris.
He is currently General Secretary of the French Academy of Surgery and SICOT National Delegate of France.
His publication of interest is mainly hip surgery. He is an invited teacher for the Inter-Universitary Diploma of Hip Surgery and CAOS.
He is married to Maylis and has four children and 12 grandchildren. He enjoys music and sport, especially cycling. He was a doctor of the famous cycle race "Le Tour de France".