SICOT e-Newsletter
 Issue No. 28 - January 2011
---
SICOT Events

- SICOT 2011 XXV Triennial World Congress - Prague, Czech Republic
SICOT News


- Assiut International Shoulder and Elbow Course

- NUHS/SICOT Trauma Fellowship Award
Worldwide News

 

- What is the best mode of fixation in extra-articular fractures of distal radius: Volar plating or K-wire pinning?

- What is the effect of integrity of posterior cortex following cannulated screw fixation in intra-capsular fractures of proximal femur?
---
Editorial by Thamer Hamdan, SICOT National Representative of Iraq

By proper patient selection we can avoid so many complications 
There are many different ways of reducing the incidence of complications. One of them might be answering the question "is the patient fit for surgery?", another "is he fit for this particular procedure or is a second option more appropriate?".
 
Being aware of this vital point will certainly reduce the surgeon's if not the patient's suffering. Prolonged morbidity or even mortality results from poor patient selection all over the globe.
 
Surgeons need to be direct in answering questions, to acknowledge the limits of their understanding and to encourage specialist consultation when the clinical situation warrants it. They also need to create a therapeutic climate in which patients and their families feel free, when necessary, to express their concerns about treatment or to request a second opinion.
Read more...
---
SICOT Events
SICOT 2011 XXV Triennial World Congress
6-9Â September 2011 - Prague, Czech Republic
Please check the SICOT website regularly for updated information about Prague TWC 2011.
All abstracts submitted for the Congress are currently being peer reviewed. Notification of acceptance or rejection will be sent by e-mail to the first author at the beginning of March. 

The presenting author of an accepted abstract must register and pay the congress registration fee to have his/her abstract included in the Final Programme. The Congress Secretariat will not check if co-authors have registered.
Congress registration is open here! Register before 15 May 2011 to benefit from reduced registration fees!

If you are a presenting author, please insert your abstract number(s) on the registration form and check that your FAMILY name and GIVEN name(s) have been inserted in the same field and spelled in the same way as on the abstract submission form. For example, if you have inserted "Smith" in the Family Name field on the abstract submission form, please ensure that "Smith" has also been inserted in the Family Name field on the registration form.
SICOT Educational Day 2011
The SICOT Educational Day is a new initiative undertaken by the SICOT Young Surgeons Committee. The aim of this day is to provide a comprehensive review course for residents and an evidence-based update for practicing surgeons on a specific theme at each SICOT meeting. The theme is selected in such a way that it is mutually beneficial to the residents in their exams and to the orthopaedic surgeons in their daily practice.
The theme chosen for this year is 'The Hip'. Great teachers from around the world are being brought together to lecture on their area of expertise. Read more...
Click here to find out more about the awards which are granted to young surgeons to help them attend the Congress.
SICOT Diploma Examination
Registration is open for the ninth SICOT Diploma Examination which will take place in Prague, Czech Republic, in September 2011 (exact date to be confirmed) and will consist of a written part and an oral part. 
Read more...
 
If you have already registered, please do not forget to e-mail 
hq@sicot.org
your CV and a letter from your Head of Department specifying that you have had 4 years of medical practice since obtaining your medical degree and that you are actively engaged in an orthopaedic training programme.
Discover here the various hotels and hostels available around the Prague Congress Centre, as well as the tours in Prague and trips to other places of interest in the Czech Republic during the Congress.
Exhibition & Sponsorship

Don't miss out on this unique opportunity to promote your products and services to leading international orthopaedic surgeons, traumatologists and specialists in related fields.
Exhibition & Sponsorship Prospectus (pdf)

If you are interested in sponsoring, exhibiting, or advertising at the Congress, please contact Lina Salvati:
Lina Salvati
Linsa Inc. (Canada)
 
Tel.: +1 514 924 3476
E-mail: lsalvati@linsa.ca  
Skype: ripley9423
---
SICOT News

Assiut International Shoulder and Elbow Course -Â 17-19 March 2011
This 3-day course promises to be a great educational event. It is a collaboration between SICOT, Assiut University and the Egyptian Arthroscopy Association. The course will include lectures, hands-on workshops and live surgery. Clinical cases and discussions will allow for close interaction with the faculty. The target audience is arthroscopic surgeons with a special interest in shoulder arthroscopy & arthroplasty, and elbow arthroscopy. Read more...
NUHS/SICOT Trauma Fellowship Award
The Orthopaedic Trauma Division of the National University Hospital, Singapore, is offering a new fellowship programme in trauma for 6 weeks through SICOT. The fellowship is fully sponsored and all applications must be made by 28 February 2011 and sent to awards@sicot.org. The selection will be made based on the submission of: 
a detailed curriculum vitae;Â 
a best published scientific paper; and 
a letter of recommendation by the supervisor/chief.
For more details, please click here.
Besides the new NUHS/SICOT Trauma Fellowship Award, there are two other existing paid 6-month fellowships in Trauma available. These fellowships are subject to availability having met the requirements. For further enquiries, please e-mail fellowship_application@nuhs.edu.sg.
---
SICOT Global Network for Electronic Learning - SIGNEL
Reconstructive versus non-reconstructive treatment of Anterior Cruciate Ligament insufficiency. A retrospective matched-pair long-term follow-up
Nikolaus A. Streich, David Zimmermann, Gerrit Bode & Holger Schmitt
  
In this retrospective case series 80 patients divided in 40 matched pair groups with an arthroscopically proven ACL insufficiency were followed for 15 years. One half was reconstructed by an autologous BTB patella graft, the other half was treated by a conservative physiotherapeutic based rehabilitation program. Read more...


A 44-year-old woman is presented to our orthopaedic department with a one-and-a-half-year history of progressive right shoulder pain. She reports no trauma. This pain appears every once in a while, with a 5x5 cm deformity of the surrounding muscles.
The physical examination of the right shoulder shows a gross swelling in the area of the trapezius, supra- and infraspinatus muscle. There is redness and heat. There is a free mobility of the right shoulder, and tests for an impingement are negative.
1.) What are the most appropriate investigations after the physical examination? Read more...
---
Scientific News
Five-year results of the Innex total knee arthroplasty
Kai Liu, Bin Shen, Fuxing Pei, Jing Yang, Zongke Zhou, Pengde Kang
Department of Orthopaedics, Huaxi Hospital affiliated to Sichuan University, Chengdu City, Sichuan Province, China
 
Objective: We reviewed mid-term clinical and radiographic data on patients who underwent total knee arthroplasty (TKA) with the Innex system to evaluate the clinical outcome and survival rate.
 
Methods: Between September 2003 and December 2005, 88 consecutive patients (98 knees) underwent posterior cruciate-sacrificing TKA with the Innex system (Zimmer, Warsaw, Indiana). A retrospective study was done to analyze the clinical effect and X-ray manifestations in 74 patients (82 knees) who were followed up for 5 years on average. Clinical evaluation was performed according to the history, physical examination and HSS scores. The radiographic evaluation was performed according to anteroposterior, lateral and skyline patellar radiographs to assess the position of components, the level of the joint, the tibial slope, the position of the patella, the presence and location of radiolucent lines and the presence of osteolysis. Kaplan-Meier analysis was performed to evaluate the survival rate.
 
Results: The mean pre- and post-operative knee ranges of motion (ROM) were 91º (range, 45º-130º) and 108º (range, 90º-132º) respectively. The mean pre- and post-operative HSS scores were 49 (range, 18-86) and 90 (range, 54-98), respectively. The component position was good, the mean valgus was 5.6º with ±3º for 90.2%. The joint line was changed by 4.2mm (-15mm-14mm). The mean tibial slope was 5.4º. No knee had patellar dislocation, tilt or subluxation. No knee was revised because of aseptic loosening, osteolysis or any other reason at the latest follow-up.
  
Conclusion: The Innex prosthesis has good mid-term outcomes. The results can be considered preliminary in relation to the life span of the prosthesis. Further follow-up is necessary to determine long-term results.
---
Worldwide News
What is the best mode of fixation in extra-articular fractures of distal radius: Volar plating or K-wire pinning? by N.S. Harshavardhana, SICOT Young Surgeons Committee Member
McFayden I et al (Injury, 42:162-66) reported results of a prospective randomised study comparing K-wire pinning (three percutaneous 1.6mm wires) vs. fixed angle volar locking plates in 56 patients presenting with AO type A fracture pattern. The median age in two groups was 61 & 65 years respectively. All patients were followed-up for a minimum of 6 months with a standardised physiotherapy protocol. Serial clinical examination and radiographs were undertaken at 1.5, 3 and 6 months with use of QuickDASH and Gartland & Wersley scores as outcome measures. Eight patients in K-wire pinning group developed complications of which three of them underwent a secondary procedure to address those complications. There were no complications in plate fixation subjects. The radial inclination, dorsal tilt and shortening were all better corrected and maintained at final follow-up in plated group.
What is the effect of integrity of posterior cortex following cannulated screw fixation in intra-capsular fractures of proximal femur? by N.S. Harshavardhana, SICOT Young Surgeons Committee Member
Tsan-Wen Huang et al (Injury; January 2011, 42:217-22) assessed integrity of posterior cortex in a series of 146 patients presenting with intra-capsular neck of femur fractures. All patients underwent cannulated screw fixation with 3 or 4 screws in inverted triangle or diamond configuration. Three main groups were identified:
Gr I: Undisplaced fractures (n=42)
Gr II: Displaced fractures with intact posterior cortex (n=66)
Gr III: Displaced fractures with disruption of posterior cortex (n=38)
The average follow-up was 4.76 years (range 2-6 years). There was increased incidence of shortening (11/38 Vs. 12/66), AVN (3/38 Vs. 2/66) and need for conversion to prosthetic replacement (19/38 Vs. 12/66) comparing groups II & III. There was no difference in clinical results between groups I & II. Posterior cortical integrity should be evaluated in all intra-capsular proximal femoral fractures, especially when attempting osteosynthesis, and patients should be counseled appropriately.
---
Industry News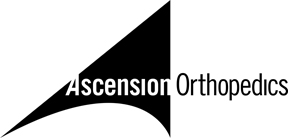 TITAN™ Modular Shoulder System
- Redefining Modularity
Intra-operative flexibility – fully interchangeable system allows all primary and fracture bodies to be used with press-fit or cemented stems.

Modularity between proximal body and distal stem addresses varying patient anatomy and bone quality.

One instrument set to accommodate multiple indications and allow for reproducible results.
Visit www.ascensionortho.com to learn more about our complete line of extremity products.
---
Pakistan needs your help
Pakistan is suffering one of the worst natural disasters in the form of rain water floods. Heavy rainfall that started on 22 July 2010 and subsequent rains and flooding in various regions of Pakistan have affected approximately 20 million people and resulted in nearly 2,000 deaths nationwide. More than 3.5 million children are at risk of communicable diseases. It has caused serious effects on people, animals, plants and agriculture, infrastructure and soil, and public services. Please help the Pakistani people by making a donation to the Foundation for Health Care Improvement (FHCI), a charity organisation in Pakistan founded by Prof Syed Awais, SICOT National Delegate of Pakistan:
Account title:
Bank account number:
Bank name:
Branch address:
Swift code:
Branch code:
Account type:
Foundation for Health Care Improvement (FHCI)
103287-8
National Bank of Pakistan
Anarkali Branch, Dhani Ram Road, Lahore, Pakistan
NBPAPKKAA02L
(303)
PLS Saving Account
Thank you.
---
Editorial Department
 
Editorial Secretary: Syed Awais
Assistant Editorial Secretary: Hatem Said
Editorial Production: Linda Ridefjord
Special thanks to Anthony Hall
 
Rue Washington 40-b.9, 1050 Brussels, Belgium
Tel.: +32 2 648 68 23 | Fax: +32 2 649 86 01
E-mail: edsecr@sicot.org | Website: www.sicot.org  
---
Disclaimer: Some of the views and information expressed in this e-Newsletter include external contributors whose views are not necessarily those of SICOT. SICOT is not responsible for the content of any external internet sites.