SICOT e-Newsletter
 Issue No. 20 - May 2010
---
SICOT Events

- Seventh SICOT/SIROT Annual International Conference - Gothenburg, Sweden 
SICOT News

- SICOT Administrative Meetings

- Online Payment of Membership Dues
Worldwide News

 

- Emergency Mission SICOT/MSF-Belgium

- Long-term results of internal fixation vs. hemiarthroplasty in elderly patients with displaced intra-capsular neck of femur fractures

- What is the optimal screw thread length for internal fixation in intracapsular neck of femur fractures?

- Professional Diploma in Limb Reconstructive Surgery and Correction of Deformity

- Orthopaedic surgeon needed in Haiti

- Orthopaedics in South Africa and Uganda

- French speaking orthopaedic surgeon needed in Burkina Faso
---
Editorial by Cody Bünger - SICOT President
Earthquakes and Natural Disasters - How can the world orthopaedic community coordinate help?
SICOT was recently invited by AAOS to debate the tragedy in Haiti under the above title. Haiti was hit by a magnitude 7.0 earthquake on 12 January 2010, killing more than 210,000 people and wounding over 300,000 more. The earthquake epicentre was less than 10 miles from Port au Prince, Haiti's impoverished capital. Lack of internal infrastructure and medical supplies compounded the disaster. Local roads were destroyed making it difficult to help those in need. International rescue teams from several countries participated, including teams from European and Asian countries worked hard to find survivors during the first weeks. Foreign emergency teams of health personnel established provisional hospitals. A team from Israel built a temporary container hospital within 48 hours. The US navy established a major hospital facility on board a naval vessel, with transport by helicopter. Read more...
---
SICOT Events
Seventh SICOT/SIROT Annual International Conference
combined meeting with the Swedish Orthopaedic Association (SOF)
31 August-3 September 2010 - Gothenburg, Sweden
Please visit the SICOT website regularly for updated information about Gothenburg AIC 2010.
Make the most of the discounted conference registration fees and register before 17 May 2010!

All participants residing outside Sweden are kindly requested to register on the SICOT website.
Presenting authors are asked to insert their abstract numbers in the relevant field on the registration form.



Svenska deltagare anmodas vänligen att registrera sig på www.ortopediveckan.se.

Programme at a glance

: If you are presenting, please check the programme regularly for any eventual changes.

IMPORTANT NOTE: The presenting author must register and pay in full before 26 July 2010 or the abstract will not be included in the Final Programme. The Conference Secretariat will not check if co-authors have registered and paid. Please notify the Conference Secretariat of any changes to the presenting author as soon as possible to avoid disappointment. 

Instructional Courses

: Instructional courses for doctors will be given in English. All courses will be held in parallel on Tuesday, 31 August from 09:00 to 12:00. The deadline for course registration is 25 July and the fee per course is EUR 50. The number of places available for each course is limited and registered participants will be accepted on a 'first come, first served' basis. If you wish to attend a course, please submit your registration request via email to

congress@sicot.org

. Payment details will be sent by return.
SICOT Diploma Examination
The eighth SICOT Diploma Examination will take place in Gothenburg, Sweden, on Tuesday, 31 August. It will consist of a written part and an oral part. Online registration is open on the SICOT website and the number of places available is limited to 24. Read more...
Congratulations to the following winners of the 2010 SICOT Awards:

Australian SICOT Award: Darya Tesakova (Belarus)
Lester Lowe SICOT Awards: Jiong Jiong Guo (China) & Sunil Gurpur Kini (India)
If you are interested in sponsoring or exhibiting at this event, please contact Lina Salvati or Arnold Persson:

Don't miss out on this unique opportunity to promote your products and services to leading international orthopaedic surgeons, traumatologists and specialists in related fields.

The Exhibition & Sponsorship Prospectus is available to download here.
Click here to find out more about the Opening Ceremony & Welcome Reception, Presidents' Dinner, and Fun Night to be held during the Conference. These events are not included in the conference registration fee. Registration for all events is open on the SICOT website. 
Golf and tennis tournaments and a charity run are being organised before and during the Conference period.

The sporting events are not included in the conference registration fee. Registration for all events is open here. The number of places available for the golf and tennis tournaments is limited and registered participants will be accepted on a 'first come, first served' basis. Read more...  
Discover here the various hotels available around the Conference venue, the Swedish Exhibition & Congress Centre in Gothenburg.

For any queries regarding accommodation, please contact Congrex Sweden AB:
Fax: +46 31 708 60 25
E-mail: sicot.hotels@congrex.com  
---
SICOT News
SICOT Administrative Meetings 2010
Venue: Gothia Towers (Mässans gata 24, Box 5184, 402 26 Gothenburg)
 
Sunday, 29 August 2010
The Executive Committee meeting is scheduled to take place from 08:00 to 16:00. The Board of Directors will meet with the Chairmen of Committees from 16:30 to 18:00.
  
Monday, 30 August 2010
The standing committees, subspecialty sections, and geographical sections will meet in five concurrent sessions from 08:00 to 12:25, and lunch will be provided from 12:30 to 13:30. The International Council will have its meeting from 13:30 to 18:00. The National Delegates' Banquet will be held at 19:30 at the City Hall (Börsen).
 
Tuesday, 31Â August 2010
A second Executive Committee meeting will be held on Tuesday morning from 08:00 to 10:00, followed by another Board of Directors meeting with the Chairmen of Committees from 10:00 to 12:00.
 
Wednesday, 1 September 2010
The SICOT General Assembly is open to all SICOT members and will take place from 17:45 to 18:45 in Room 1 of the Swedish Exhibition & Congress Centre in Gothenburg. The minutes of the 2009 General Assembly, which took place on 30 October in Pattaya, Thailand, are available in the Members' Area of the SICOT website.
 
Please make a note of these dates and check the SICOT website (Members' Area) regularly for any additional information or possible changes.
Online Payment of Membership Dues
SICOT members are invited to pay their 2010 membership dues online. This can be done via the Members' Area of the SICOT website, which can be accessed by entering your username (member ID number/e-mail address) and password in the top left-hand corner of the website and pressing the "Login" button. Then click on "Pay your dues online" in the Members' Area.
 
If you do not have your password, please click on the "Forgot your password?" link above the menu on the left-hand side of the website. You will be redirected to another page, where you will need to fill in your e-mail address. A message containing a link will then be sent to the e-mail address you entered. Clicking on this link will open a new window, where you will be able to choose a new password.
 
If you have any questions or any problems accessing the Members' Area, please contact the SICOT Head Office at hq@sicot.org.
---
SICOT Global Network for Electronic Learning - SIGNEL
Viability of loose body fragments in osteochondritis dissecans of the knee. A series of cases
Cecilia Pascual-Garrido, Ignacio Tanoira, Domingo L. Muscolo, Miguel A. Ayerza & Arturo Makino

The purpose of this study was to determine if the cartilage from loose osteochondral fragments remains viable. Read more... (accessible to SICOT members only)
A 15-year-old boy (height: 1.90 metre) is presented to the orthopedic department with a one-week history of progressive pain in his left knee. This pain is aggravated by exercise and relieved by rest. The complaints began after an intensive basketball training, no trauma is reported.
1) After the physical examination has been completed, what are the most appropriate investigations?
Ultrasound of the left knee
Plain radiographs
CT scan of knee and lower limbs
MRI of the left knee
Read more... (accessible to SICOT members only)
Femoral Neck Fractures Training
A new SICOT online course on Femoral Neck Fractures is now available at mySmartHealthcare.com for SICOT members.
If you are a SICOT member, please log in to the SICOT website with your username and password. Information about password renewal is available on the SICOT website.
Once you have logged in, you can register for the course here.
---
Worldwide News
Emergency Mission SICOT/MSF-Belgium
Report by Kuldeep Sain, SICOT member 
Two years ago I volunteered for emergency missions under the SICOT/MSF collaboration. When I heard about the Haiti earthquake and was following the events in the news, I was aware of the need for help. I wished I could be there to be a part of the international efforts to help the people of Haiti.
For me it was a surprise when I received a call towards the end of January from the emergency pool of MSF, and I was directed to leave for Brussels on 15 February for my first emergency mission ever. The briefing in Brussels was helpful providing first-hand information about the situation. Together with another unit of MSF staff from Belgium and France, we reached Santo Domingo on 16 February. Next morning, before boarding a small UN-WFP plane we were once again briefed by a MSF staff member who had just returned from Port-au-Prince (there were no routine flights at that time). Read more...
Long-term results of internal fixation vs. hemiarthroplasty in elderly patients with displaced intra-capsular neck of femur fractures
Summarised by N.S. Harshavardhana, SICOT Young Surgeons Committee Member
Parker MJ et al (Injury; April 2010:370-73) reported long-term results of a prospective randomized study comparing internal fixation (percutaneous cannulated screw fixation in 226) vs. uncemented hemiarthroplasty (Austin-moore replacement in 229) in 455 elderly patients (age >70 years). The mean follow-up was 11 years (9-15 years). The median time to death was 3.5 years. 91% of patients (422) had died by the end of study. The internal fixation group had higher revision surgeries (86 cases) vs. hemiarthroplasy (15 instances) either for non-union, avascular necrosis or implant failure which usually happened within the first year. The incidences of revision surgeries between the two groups after three years were similar. The authors did not find any difference in the degree of residual pain, activity level or mortality rate between the two groups and concluded both treatment modalities had comparable final outcomes. Read more...
What is the optimal screw thread length for internal fixation in intracapsular neck of femur fractures?
Summarised by N.S. Harshavardhana, SICOT Young Surgeons Committee Member
Parker MJ et al (Injury; April 2010:382-84) reported results of internal fixation in intracapsular neck of femur fractures fixed with 3 percutaneous cannulated screws with two screw thread lengths (16 Vs. 32 mm) in a prospective randomized study of 432 patients. Numerous published studies have debated the potential advantages (and disadvantages) of both screw types with longer screw length having better pull-out strength and shorter screw length producing better compression and fracture consolidation. The minimum follow-up in their series was one year. There was no statistical difference in mobility status, complications, degree of residual pain or mortality rate between the two groups. A slightly more expensive longer screw length 6.5mm cannulated screws (32 mm ones) offered no additional advantage over their relatively inexpensive 16mm screw length counterparts. Read more...
Professional Diploma in Limb Reconstructive Surgery and Correction of Deformity
The Pan Arab Orthopaedic Association (PAOA), in association with the Arab Medical Union, Arab Institute for Continuing Professional Development (AICPD), is organising a Professional Diploma in Limb Reconstructive Surgery and Correction of Deformity (LRS), which is planned to start in June 2010. Trainees from all around the world are welcome. Read more...
Orthopaedic surgeon needed in Haiti
MSF-Belgium is looking for an orthopaedic surgeon to work in Haiti for a minimum period of three weeks, preferably in the month of May. A full job description can be found here. For more information and to apply, please contact Lynette Dominguez: lynette.dominguez@brussels.msf.org   
Orthopaedics in South Africa and Uganda
Health Volunteers Overseas (HVO) is currently advertising an opportunity in South Africa and in Kampala, Uganda, where orthopaedic surgeons are needed for one-month assignments in the summer and fall 2010. For more information contact the program department.
French speaking orthopaedic surgeon needed in Burkina Faso
The Morija Humanitarian Organization recently inaugurated a surgery unit inside its Centre for the Handicapped of Kaya (CHK), which has existed since 1993 in Kaya, Burkina Faso. This project currently operates with short-term missions of Swiss surgeons, in cooperation with Burkinabe medical staff on site. Morija is looking for a French speaking orthopaedic surgeon for a two-year term to supervise the work in the surgical unit. More information about this project can be found here and the job description is available to download here.
---
Industry News
Metha® - Interview with Prof Dr Windhagen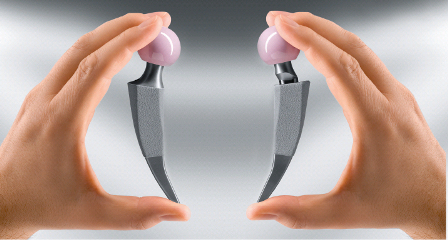 It is five years ago now that the first Metha® hip endoprosthesis was implanted - time to take stock. In this interview, Prof Dr Henning Windhagen talks about his experience. Read more...
---
Editorial Department
 
Editorial Secretary: Syed Awais
Assistant Editorial Secretary: Hatem Said
External Affairs: Linda Ridefjord
Special thanks to Anthony Hall
 
Rue Washington 40-b.9, 1050 Brussels, Belgium
Tel.: +32 2 648 68 23 | Fax: +32 2 649 86 01
E-mail: edsecr@sicot.org | Website: www.sicot.org 
---
Disclaimer: Some of the views and information expressed in this e-Newsletter include external contributors whose views are not necessarily those of SICOT. SICOT is not responsible for the content of any external internet sites.
---