Pattaya AIC 2009
Plenary Speakers
Assoc Prof José Morcuende
"NONOPERATIVE TREATMENT OF CLUBFEET: WHAT'S THE EVIDENCE?"
Abstract to be published shortly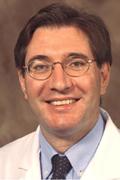 Dr Morcuende is originally from Madrid, Spain. He studied Medicine at the Universidad Autonoma de Madrid, Spain, where he also did his PhD. He moved to the United States in 1991. He is Associate Professor at the Department of Orthopaedic Surgery and Rehabilitation. His clinical practice is in Pediatric Orthopaedics and Musculoskeletal Oncology. He is also the Director of the Molecular Genetics Orthopaedic Laboratory, concentrating on the genetics of clubfoot, scoliosis and other children disorders. He has more than 70 publications and has spoken in many national and international meetings. He has been the Chairman of the POSNA Bone and Joint Decade Committee, and member of the AAOS Bone ad Joint Decade Committee. He is Director of the USBJD-Clubfoot Project and Past President of the Ponseti International Association.