Publications
Articles & Lectures
SICOT from the view of an Austrian SICOT President
by Prof Dr Rainer Kotz, SICOT President 1999-2002

 

 
The Austrian involvement in SICOT is as old as its birth as an international society since the early years of the 20th century. Three people were interested in a new international orthopaedic organisation:
Robert Lovell (54) from Harvard University in Boston, USA
Vittorio Putti (33) from the Instituto Orthopedico Rizzoli in Bologna, Italy and
Hanns Spitzy, (42) from the Orthopaedic Hospital in Vienna, Austria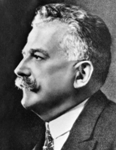 Hofrat Prof Dr Hanns Spitzy (1872-1956)
Lovell discussed the idea prior to 1913 with Hanns Spitzy and Vittorio Putti and sent a letter on 25 November 1913 to Hanns Spitzy in Vienna with the idea of an international orthopaedic association. His long letter already contained a list of statutes and outlined the structure of a journal to be called "The International Journal of Orthopaedic Surgery". He was keen to meet with Spitzy and Putti in Europe to establish the international society. Hanns Spitzy asked for and received the backing of the German Society of Orthopaedic Surgery. Putti responded by suggesting that the three of them meet that summer of 1914 (13 July) in Courmayeur (Mont Blanc, Italy). [Sorbie: "The known history of the origins of SICOT", 1999]
Unfortunately, when the three founding members were planning to meet in July in Courmayeur, the Arch Duke Franz Ferdinand, heir to the Austrian throne, was assassinated in Sarajevo on 28 June 1914. A month later on 28 July, Austria declared war on Serbia. All plans were suspended during the First World War until 1923, when Putti, Lovell (by then 63) and Sir Robert Jones met in Boston. Unfortunately, Lovell died unexpectedly in 1924 at the home of Sir Robert Jones in England and all activities stopped.
Five years later, a letter dated 22 January 1929 from Robert B. Osgoode (Harvard, Boston) to Harry Platt (Manchester, England) again recommended a group of men should meet to discuss the idea including Sir Robert Jones, Putti, Biesalski and Spitzy. Putti suggested Paris on 10 October 1929 as the earliest and most suitable date and asked Fred Albee (New York, USA) to arrange the meeting at the Hotel Crillon in Paris.
On 31 July, Albee wrote a letter to Osgoode to inform him of the meeting. Putti and Fred Albee, who agreed to create an international society, sent letters to 31 different, prominent orthopaedic surgeons inviting them to attend. The group of founders who did attend included:
Spitzy and Erlacher from Austria, Lorthioir, Delchef and, Maffei from Belgium, San Ricart from Spain, Albee, Baer and Meyerding from the USA, Ombrédanne, Rocher, Sorrel and Nové-Josserand from France, Fairbanks from Britain, Biesalski from Germany, Galleazzi and Putti from Italy, Jansen from the Netherlands, Franz Jiano from Romania, Haglund and Waldenström from Sweden, Machard from Switzerland and Zarhadnicky from Czechoslovakia.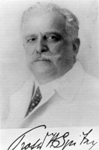 Founder of the Orthopaedic Hospital
The meeting took place after dinner at 10 p.m. at the Hotel Crillon. All were in favour of forming an international society except for Fairbanks, who made a suggestion to delay the formation of the society. Spitzy said that the German Orthopaedic Society agreed with the plan to form the organisation and that he would act as its representative. He felt that the membership should not be nominated by the national orthopaedic or surgical societies, but that in each country a committee consisting of well known scientific working orthopaedic surgeons should nominate appropriate individuals. He said that the Nominating Committee should consist of those present as charter members. Spitzy felt very strongly that good and appropriate members were often not members of national societies.
In 1924 when Spitzy was proposed as Professor of Orthopaedics at the University of Vienna by the Nominating Committee together with Wittek from Graz, who had already refused to come to Vienna, Spitzy was finally rejected. Adolf Lorenz himself wrote in the press that his work would be ruined if Spitzy – a competitor in treating patients – would succeed!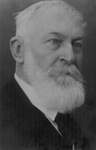 Hofrat Prof Dr Adolf Lorenz (1854-1946)
Therefore, the plans for an Orthopaedic Department at the University of Vienna were suspended and orthopaedics was back again as part of the Surgical Department with Julius Hass as its leader. With this experience in mind, Spitzy was in favour of a National SICOT Committee independent of universities and national societies, especially where orthopaedics was not a separate department at the Medical Faculty of the National University. Maybe other members had had similar experiences and therefore Spitzy's proposal was taken into consideration.
A committee, which consisted of Spitzy, Putti, Jansen, Fairbanks and Ombrédanne, was appointed to form and define the bylaws. The meeting closed at 1 a.m. and Spitzy, Jansen and Meyerding went on talking until 2 a.m., going over the constitution and translating it from German into English.
One should know that Spitzy had an extraordinary organising talent. In Vienna, after the First World War, he organised the rehabilitation of the many amputee soldiers in such a way that even now it has an input to the rehabilitation of amputees. His ability to decide and act quickly was helpful in those days. The day after the inauguration of the society, at 9 a.m. another meeting took place, consisting of Albee, Putti, Ombrédanne, Spitzy, Jansen and Fairbanks, and a third meeting at 6 p.m. on 11 October 1929.
Austria's active part in SICOT ended then and in the following three SICOT Congresses, 1930 in Paris, 1933 in London and 1936 in Bologna, Austria did not play an important role, but its members, Erlacher and Stracker, participated.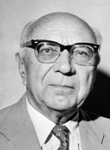 Prof Dr Philipp Erlacher (1886-1980)
Long-time Director of the Orthopaedic Hospital
After planning a 1939 SICOT Congress in Berlin, the Second World War ended SICOT's activities until the Congress in Amsterdam in 1948. Franz Endler's most important role in SICOT was the acquisition of the 9th SICOT Congress on 15-17 September 1969 in Vienna. Karl Chiari and Franz Endler were the secretaries who organised the scientific and social programme; Philip Wilson from New York was the President of the Congress, Philipp Erlacher from Vienna was Vice-President, and the Gala Dinner was held in the Hofburg (Imperial Palace)!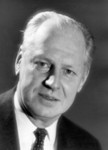 Prof Dr Karl Chiari (1912-1982)
The first time I attended a SICOT meeting was in 1978 in Kyoto, Japan. When I became Austria's National Delegate, after Rudolf Bauer from Innsbruck, who succeeded Franz Endler, I proposed Vienna as a Congress meeting place for 1996 at the "Inter-Congress" meeting in Alexandria in 1989. Three cities were competing at that time – Vienna, Nice and Amsterdam – the latter was again chosen although the 1948 meeting had been there.
Due to my former activities in the Eastern European countries, I was chosen as European Vice-President in 1990 at Montreal and Bartholome Allende from Argentina, the Vice-President of Latin America, proposed that I become the First Vice-President. This was the first time that an Austrian orthopaedic surgeon had become a member of the Executive Committee (EC) of SICOT. The first thing I did was to recruite the "well known, scientific members" in Austria for membership in SICOT – according to Spitzy's idea. I also included trauma surgeons and my friend Vilmos Vecséi later became Chairman of the SICOT Trauma Committee. I remember the successful fights in the EC with the Springer publishing house for our journal "International Orthopaedics" and the continuous work to get qualified members according to our statutes.
For the next triennium 1993-1996 the Nominating Committee proposed that I take on the position of Treasurer. At that time Maurice Hinsenkamp, had replaced temporarily Jacques Wagner as Secretary General when Wagner unexpectedly died Later he was a candidate for Secretary General. Surprisingly, instead of Maurice Hinsenkamp, Tony Hall was elected Secretary General. He was a very active National Delegate from London and had already organised two Trainees' Meetings, at which I had the pleasure to be a lecturer. Therefore, I stepped back as a candidate for Treasurer to leave the position to Maurice Hinsenkamp. It was a requirement for our statutes that a Belgian be a member of the EC and to use his experience as a SICOT administrator. At the same meeting in Seoul I was again elected as European Vice-President, but proposed Thami Benzakour from Morocco, Africa, as First Vice-President to balance the nationalities and continents in the EC. Finally in 1996 in Amsterdam, I was proposed by Leonardo Zamudio from Mexico as the only nominee for President Elect and was elected unanimously! With that vote for 9 years until 2005, I was President Elect, President and Immediate Past President. I was in a leading position with all the authority, duties and workload to guide the international society. During all this time I had a colleague in my Department – Cyril Toma, who was multilingual and multinational – at my side to organise with Maurice Hinsenkamp and Tony Hall a telediagnostic system, the Sponsoring Fellowship and learning centres in developing countries. Additionally, we initiated in the upcoming computer era 'SICOT World' to get early and fast communication. Finally, at a meeting of the Board of Directors of our Society on 14 September 1999 in Portoroz, we decided on Annual International Conferences (AIC) and chose Paris for 2001. This first SICOT AIC, organised together with Laurent Sedel from Paris, was scientifically and socially a tremendous success with 800 participants, but unfortunately not so successful financially. The other annual meetings in Cairo 2003, Havana 2004, Buenos Aires 2006 and Marrakech 2007 were important steps forward, making the former "Inter-congress Activity" into scientific and social SICOT meetings with an average of 1,000 participants with an important impact on the region.
The most difficult situation for SICOT during that time was the attempt of the American Academy of Orthopaedic Surgeons (AAOS) to form a world organisation of orthopaedics. All this started with the "International Presidents' Breakfast" and ended in a proposal for statutes, during the AAOS Presidency of Bob D'Ambrosia, for a World Orthopaedic Forum in Orlando, Florida, in 2000. In the early summer of the same year, he organised a founding meeting in Athens, which I attended on behalf of SICOT and where he presented statutes and amendments that put the national presidents of a country as delegates. I proposed to postpone the decision to give me time to discuss the situation with my colleagues in SICOT.
At our SICOT meeting in Madrid on 30 September 2000 I invited Bob D'Ambrosia to defend his proposal in front of the SICOT delegates. Since he refused to come to Madrid, I organised a telephone conference, where 70 national delegates were present, 49 of them Presidents, Past Presidents or Presidents Elect of their country. Bob D'Ambrosia's proposal to form a world organisation of orthopaedics under the leadership of the USA was completely rejected and finally the AAOS gave up this idea, especially when terrorists attacked the USA.
Due to the attack on the World Trade Centre Twin Towers on 11 September 2001, my period as President was difficult because of travel restrictions and economic downturns. Nevertheless, the 2002 Triennial World Congress in San Diego, organised together with Chad Smith, USA, was a big success. 3,000 participants showed up, although the international societies were anxious about gathering in a crowd, in case they were attacked by terrorists. The weather was fine, the scientific content high and financially this was the best TWC, with an enormous success due to the efforts of Denise Duhaime, who organised the financial part to our utter satisfaction.
I do not want to end this AUSTRIAN report without mentioning Karl Knahr, former National Delegate and Chairman of the Publications and Communications Committee; Reinhard Windhager from Graz as his successor as National Delegate; Cyril Toma, founder and Chairman of the Young Surgeons Committee; and Vilmos Vécsei, Chairman of the Trauma Committee. As I am ending my period as Head of the Orthopaedic Department of the Medical University of Vienna this year, I wish SICOT all the best for the future. 
(SICOT Newsletter - April 2009 - Issue No. 116 - 'Country to Country Series' complete article)