SICOT e-Newsletter
Issue No. 5 - February 2009
In memory of Prof Henri Bensahel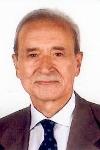 Henri Bensahel was born in Casablanca, Morocco, in 1928. He received the Diploma of PCB (Physics, Chemistry, Biology) in Rabat. He then moved to Paris for his University studies and graduated from the Faculty of Medicine of the University of Paris in 1957. 
Prof Bensahel spent most of his active academic life at the University of Paris. His great love from the beginning was the care of children, so he chose Paediatric Orthopaedics as his specialty. From the outset of his career, he demonstrated leadership and, therefore, he soon became Assistant Professor and later Head of the Paediatric Orthopaedics Department in Bretonneau Hospital in 1972. In 1982 he reached the Full Professor level in Paediatric Orthopaedics.
After retiring from the University he continued to do research, clinical work and administration as Head of the Paediatric Orthopaedics Department at the Robert Debré Hospital. The Hospital belongs to the Robert Debré Association, of which he was one of the founders. It is dedicated solely to the care of children.
Prof Bensahel was a founder of several national and international societies, including the French Society of Paediatric Orthopaedics. In 1981, he co-founded, with John Sharrad, Jürg Baumann, José de Mesquita Montes and Dietrich Tönnis, EPOS, the European Pediatric Orthopaedic Society. One year later, its first meeting took place. Prof Bensahel became its President and worked very hard to make EPOS the well-recognised and prestigious organisation that it has become. His vision and the hopes of the other founders was to create links among the European national orthopaedic societies to allow the free flow of knowledge and state-of-the-art teaching for the great benefit of children.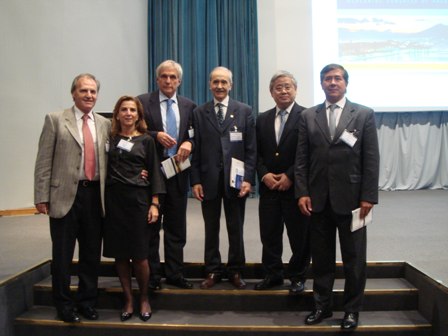 IFPOS meeting in Sorrento, Italy, in 2007

After the success of EPOS, Prof Bensahel promoted the idea of paediatric orthopaedic associations throughout the world working closely together. It was his goal, and in this he succeeded, to have POSNA (Pediatric Orthopaedic Society of North America), APOA (Asian-Pacific Orthopaedic Association), SLAOTI (Latin American Paediatric Orthopaedic Society) and EPOS working together into one great and fruitful world federation as IFPOS (International Federation of Paediatric Orthopaedic Societies). It was founded in Prague in 1996. Many meetings were planned and Prof Bensahel actively participated as the first President Elect in the 1998 inaugural meeting held in Madrid, Spain. Since then meetings have been held in 2001 in Sendai, Japan, 2004 in Salvador, Brazil, and in 2007 in Sorrento, Italy.
Due mainly to his efforts, it was decided during the SICOT/SIROT 2005 XXIII Triennial World Congress in Istanbul, Turkey, that IFPOS would become a society affiliated to SICOT and would be responsible for organising the paediatric programmes for the SICOT Annual International Conferences and Triennial World Congresses. In Hong Kong last year we all could see how successful the paediatric programme was, alongside the 5th International Clubfoot Study Group Congress.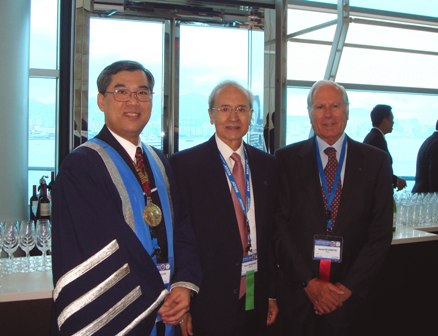 Prof Keith Luk, Prof Henri Bensahel, and Prof Nando de Sanctis
at the SICOT/SIROT 2008 XXIV Triennial World Congress in Hong Kong

SICOT owes much to Prof Bensahel for his dedication and hard work during the past many years. Without his efforts, our meetings would not have had the outstanding paediatric programmes we have all enjoyed.
Prof Bensahel was also one of the founders of the International Clubfoot Study Group, participating in and organising its triennial meetings, which gather orthopaedic surgeons from all over the globe.
Throughout his long and fruitful career, he published many scientific articles, book chapters and books all of which were concerned with children's diseases, deformities and fractures. As Editor he had an important place in the Journal of Pediatric Orthopaedics - part B, founded in 1992 under his editorial leadership, and later the Journal of Children's Orthopaedics, founded in 2007, for which he was Editor-in-Chief together with Prof Shlomo Wientroub.
During his outstanding career he received many honorary memberships in national and international societies culminating in 2006 with EPOS's most prestigious award, the Maximis Meritis Medal.
Prof Bensahel travelled around the world sharing his knowledge, teaching colleagues and students in the art of Paediatric Orthopaedics. His legacy will remain forever through the new generations of paediatric orthopaedic surgeons.
He set a fine example as a man, husband, father and grandfather. His home in Paris was a friendly and warm place for all his friends from around the world. To be hosted by Henri and Michele was such a pleasure. There was always a feeling of welcome.
I was honoured to be his friend and, like so many others, I will carry his memory in my heart.
We will miss him.
Henri, please receive our prayers and rest in peace. 
Prof Patricia Fucs, SICOT Treasurer and Paediatric Orthopaedic Surgeon