Hong Kong TWC 2008
Pre-Congress Meeting in Xian
Dates: Wednesday, 20 August - Saturday, 23 August 2008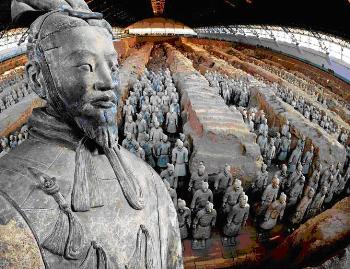 Scientific Programme
Date: Thursday, 21 August 2008
| | |
| --- | --- |
| Time | Issue |
| 08:30-08:35 | Welcome speech |
| 08:40-10:00 | Section I, Spinal degenerative disorder |
| 10:00-10:20 | Coffee break |
| 10:20-11:50 | Section II, Joint surgery |
| 11:50-12:00 | End of symposium |
The Pre-Congress Meeting focused on the spine and joint degenerative disease.
Agenda
20 August 2008
Check-in and registration, at Shangri-La Golden Flower Hotel (five stars), Xian, China.
 
 
 
21 August 2008
08:30-12:00
Scientific symposium at hotel (please see above).
 
14:00-18:30
Half-day city tour (City Wall of Xian, Shaanxi History Museum).
 
18:30-20:30
Welcome banquet and night sightseeing at Tang paradise garden.
 
 
 
22 August 2008
08:00-09:00
Visit to the Department of Orthopedic Surgery at Xi'Jing Hospital, the fourth military medical university.
 
09:00-17:30
Tour of the Museum of Qin Terracotta Warriors and Horses and the Huaqing hot spring.
 
18:00-21:00
Banquet and Tang Dynasty music and dance show, at the Shaanxi grand opera house.
 
 
 
23 August 2008
Check-out and departure for Xian XianYang International Airport.